The Honda P3497 is a generic powertrain diagnostic trouble code or DTC for short. It is typical for many OBD-II vehicles to have this problem.
Vehicles from Honda, Dodge, Ram, GMC, Chevrolet, Chrysler, Pontiac, or Dodge may be included but are not limited to. So, what does the P3497 code mean on Honda?
Most manufacturers are utilizing cylinder deactivation systems to comply with fuel and emissions standards. While cruising on the highway or at idle, the engine's control module (PCM) can disable selected cylinders to conserve fuel.
A P3497 trouble code is a generic OBD2 error code. It indicates a performance issue with bank 2 of Honda's cylinder deactivation system. A lot of Honda cars, vans, and trucks have this code.
There is no breakdown risk associated with P3497 on its own. You won't have any problems running your Honda Accord or Pilot's engine on all cylinders. However, it is important to note that some of the potential causes of this code can cause engine failure.
Make sure the oil level is correct before proceeding. The engine control module (PCM) will set code P3497 if it detects a problem with the Cylinder Deactivation System.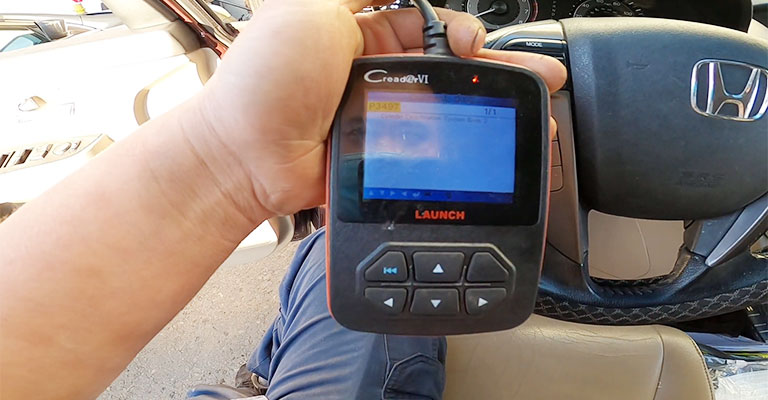 Honda DTC P3497 Definition: Cylinder Deactivation System – Bank 2
P3497 indicates a problem with the engine bank 2-cylinder deactivation system detected by the powertrain control module (PCM). There is no cylinder #1 in bank two of the engine.
Different makes and models have different locations for the number one cylinder. Therefore, never make assumptions regarding the location of the number one cylinder in your vehicle – always consult the service manual.
What Does P3497 Cylinder Deactivation System Bank 2 Mean?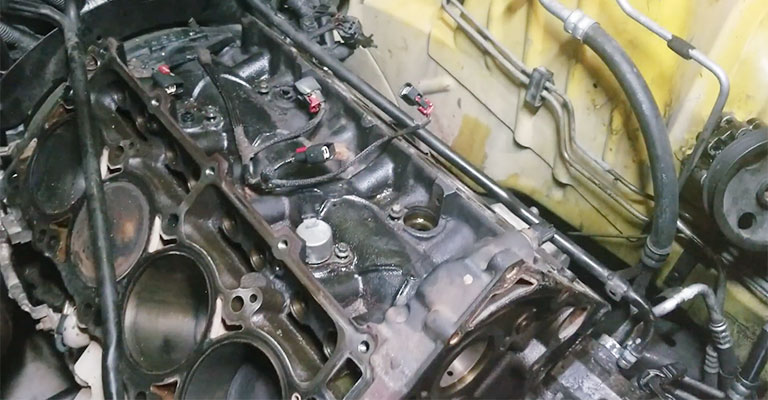 Systems that deactivate cylinders (also known as variable displacement) are designed to conserve fuel. In vehicles with an eight-cylinder engine or more, they are primarily used.
There are times when it isn't necessary to use every horsepower the engine has. Typically, driving conditions under these conditions involve low throttle settings and highway speeds.
The cylinder deactivation system disables corresponding cylinders when these circumstances arise. Valves that close the intake and exhaust valves of the deactivated cylinders are operated by variable valve timing solenoids.
It has two purposes; first, it traps spent exhaust gasses inside the cylinder, and second, it dampens airflow. By doing so, vibration is reduced, and cylinder deactivation operations are smoother.
Additionally, the piston's upstroke compresses the trapped exhaust.
A higher degree of overall engine balance is achieved by driving the piston downward with the compressed exhaust. Additionally, the cylinder deactivation system disables fuel flow to the affected cylinders and closes the valves on the deactivated cylinders.
When the cylinder deactivation system is activated, there is usually no noticeable reduction in power or torque. Therefore, PCM cannot activate the engine bank 2-cylinder deactivation system (if such a situation arises).
Alternatively, the PCM may store a code P3497 if it detects that the cylinder deactivation system has been activated inadvertently, and the malfunction indicator lamp (MIL) may illuminate.
Honda P3497 Code Symptoms: What Are They?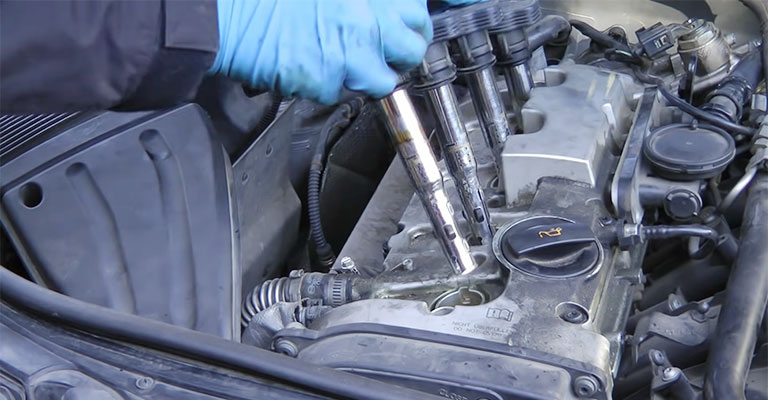 It is possible to experience the following symptoms when you receive a P3497 error code:
Fuel efficiency decreases
The performance of the engine is reduced
Deactivation codes for other cylinders
Codes for engine misfires
What are the Common Causes of the Honda P3497 Code?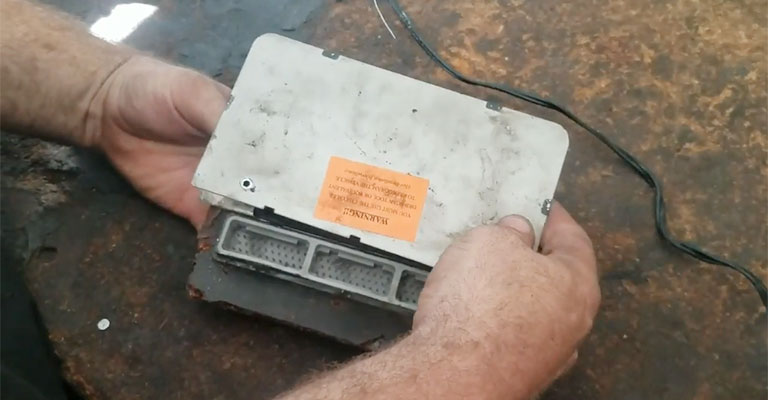 An On-board Diagnostics (OBD) code provides mechanics and vehicle owners with information about possible vehicle problems. Understanding these codes is the first step in resolving these problems.
The OBD system can record and retrieve the code P3497, among many other trouble codes. You can learn more about what this code can mean for your vehicle and what might be causing it from the following information.
Failure of the PCM
The sensor/switch for the cylinder deactivation system is bad
The solenoid controlling the cylinder deactivation system is faulty
Damaged wires or poor connections can cause circuit problems
Engine oil that is dirty
The oil pressure or level is low in the engine
Despite the fact that P3497 can be caused by a number of things, we'll start by checking the easiest things first.
Check The Wiring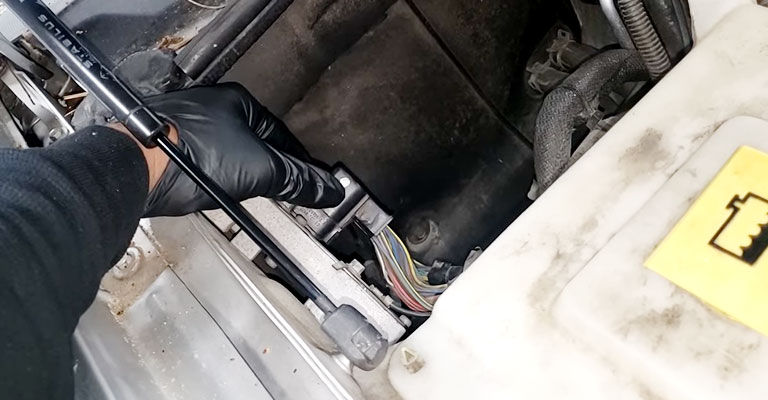 In some cases, P3497 is caused by a wiring harness issue going to the VVT system and the oil pressure sensor(s). Ensure the wiring doesn't have burns, frays, or other damage.
Oil Pressure Sensor
There will be an oil pressure sensor for each bank of the engine on most Honda vehicles. One of the more common fixes for P3497 is replacing the oil pressure sensor in question.
An oil pressure-related code on your Pilot is more likely to be fixed by replacing the bank 1 oil pressure sensor than by replacing the oil pump.
See If There Are Any Other Honda Trouble Codes
There are often other codes associated with P3497.
Codes related to VVT
Misfire codes
Oil Pressure codes
As you look at the codes stored in your Honda PCM, you will need to move your diagnosis in various directions. For example, VVT codes are often seen along with misfire codes (such as P0300 or P0302) or VVT codes and oil pressure codes.
It is best to ignore the VVT code (for now) and concentrate on the misfire or oil pressure code instead. However, as P3497 is such a broad code, it can help pinpoint what's happening with the VVT system if there are only other VVT codes.
You would have a strong indication that there is a real issue with the oil pressure if you have P3400 and P3497 together.
P3497 Honda OBD-2 Code Troubleshooting
The error code P3497 can be set by a variety of makes and models. The underlying cause of such a disorder cannot be diagnosed in a one-size-fits-all manner, however. Therefore, depending on your vehicle, you will have to follow different steps to troubleshoot this code.
The engine oil pressure plays an important role in the operation of critical cylinder deactivation components. It is, therefore, important to ensure that the engine is filled with the correct oil level and the oil pressure is within specifications before diagnosing any cylinder deactivation codes.
It is recommended to perform a manual oil pressure test if there is any doubt about the engine oil pressure. It is necessary to use a diagnostic scanner, a digital volt/ohmmeter (DVOM), and vehicle information to diagnose code P3497 accurately.
It will also be necessary to use a manual oil pressure gauge if engine oil pressure is to be determined. Technical service bulletins (TSB) may be available from a reliable vehicle information source that can help you diagnose your vehicle.
In addition, the document should include diagnostic flow charts, wiring diagrams, connector face views, connector pin-out charts, and component testing procedures and specifications. For a correct diagnosis, you will need this information.
How Severe Is This DTC P3497?
It is not only possible for cylinder deactivation problems to reduce fuel efficiency, but they also may contribute to catastrophic engine failure. There should be a quick fix for the P3497, and it should be classified as severe.
How To Fix The P3497 Code Honda?
The symptoms and triggers of code P3497 are similar to those of other engine codes. Your vehicle's specifications will determine the appropriate diagnostic and repair procedure. You should leave the auto repair to a mechanic if you are unfamiliar with it.
Final Words
The diagnostic trouble code (DTC) P3497 refers to Cylinder Deactivation System Bank 2. The powertrain control module (PCM) logs this code when cylinder deactivation system bank 2 detects a problem.
Whenever erratic activity is detected in the cylinder deactivation system or engine bank two cannot be deactivated, the PCM will log code P3497.