The Honda Rancher 420 is a highly popular model succeeding the lineup of utility ATVs, released in 2019.
It is best known for its seamless 4-wheel drive, fuel injection, and other exclusive features including manual and automatic transmission. The list will go on!
No doubt that the Honda Rancher 420 is a remarkable piece to draw the attention of your neighbors in the field; and a favorite choice for farmers, ranchers, and adventure lovers.
But, no matter how better it can perform, like any other ATV, the Honda Rancher 420 is not free of issues too!
But we will highlight the ones prominent in the 2007 Honda Rancher 420 Problems. Keep reading to know more.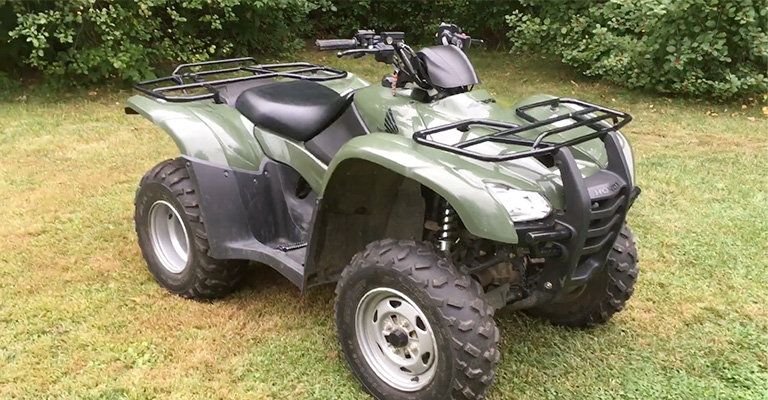 2007 Honda Rancher 420 Problems: Most Common Ones
When it's a machine, you are bound to face mechanical troubles including other issues. The most common ones for Honda Rancher 420 are,
1) ESP Issue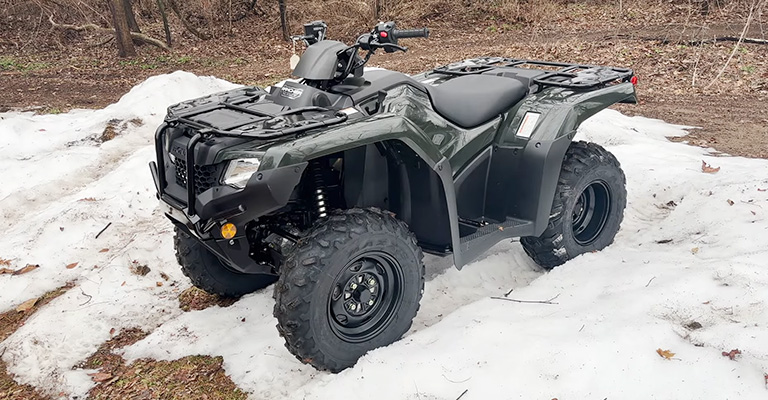 The electrical shift program (ESP) is vulnerable to technical issues such as sensor malfunctions, wiring problems, or software glitches. You can learn more about Honda 420 Electric Shift Problem and their Codes here.
Solution:
(I) You can start with the gear position sensors and look for damage or misalignment. If it turns out to be faulty, you can replace the sensor if needed.
(II) Also, check the wires and connections connected to the ESP. There can be a loose connection or damage in the wiring. The best way is to replace the wire. Repairing it will only buy you some time.
(III) If available, update the ATV's software to the latest version to address potential glitches.
2) Shift Motor Failures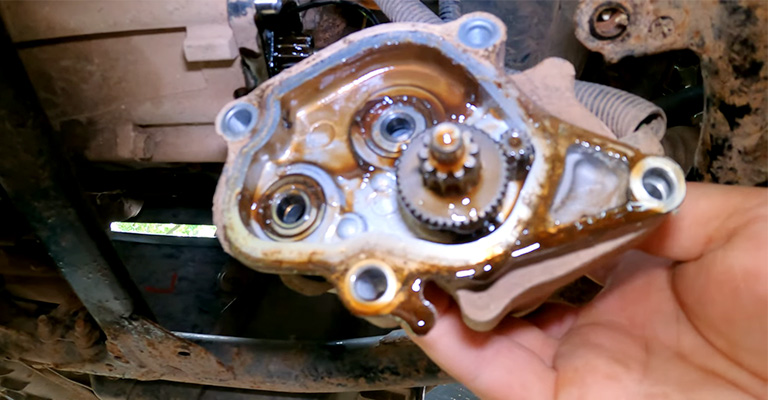 Every Honda Rancher has a shift motor to engage different gears. The transmission is automatically switched by this motor. When the shift motor breaks or has problems, the ATV may not be able to shift properly.
The most typical reasons for shift motor failures are a faulty shift motor, a malfunctioning shift motor fuse, and, in some cases, a leakage in the motor.
Solution
When the shift motor is malfunctioning, you might need to replace it. A professional mechanic can help you diagnose the issue and suggest you replace the motor if necessary.
3) Fuel Injection Issue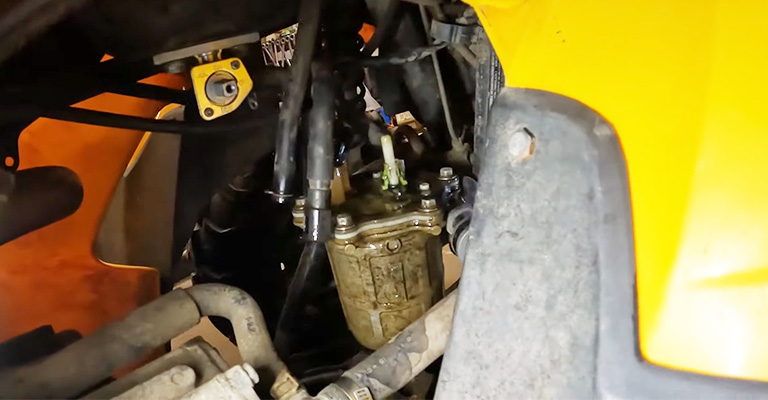 Fuel Injection is a mandatory element of your Honda Rancher. It is a process to deliver the fuel to the combustion chamber of the engine.
If there is a problem in the fuel injection system, such as not enough fuel injection, your 420 Rancher will not run.
A few reasons can lead to this situation, the most common one is the build-up of a clog. Often old gas sums up and blocks the fuel supply over time, an easy way for the dirt and debris to clog the tank.
Solution
(I) In case you notice a dirt blockage in a single spot, clean the entire fuel supply system thoroughly.
(II) There might be a problem with the fuel pump relay, powering the fuel pump to create pressure. Think about consulting a mechanic to fix the relay.
4) Axle and Drivetrain Issues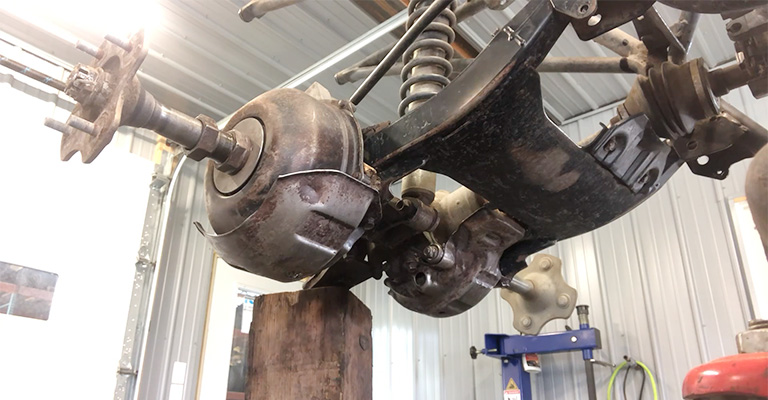 The axle is the key factor in a Honda Rancher 420 to deliver motion from the ATV transmission to the wheels. Issues may arise from CV joint failures, lack of maintenance, or off-road impacts.
Solution
(I) Start with the CV joints to look for damage, wear & tear, and even torn boots. If you find any broken parts, replace them as soon as possible.
(II) Perform regular maintenance, including regular check-ups of lubricants as recommended.
5) Overheating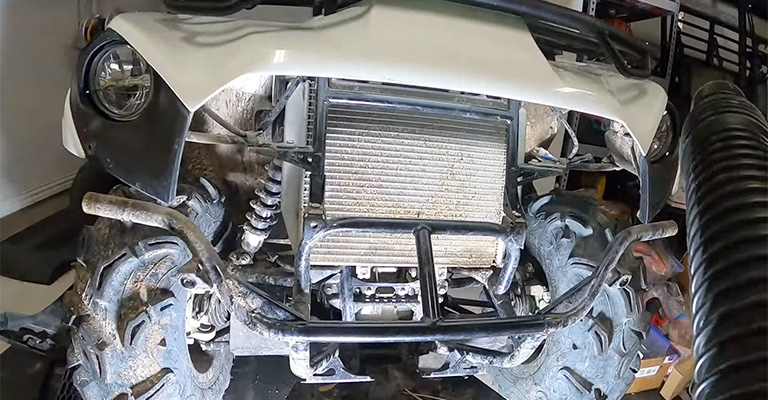 A common issue experienced by more or less every honda rancher user – overheating.
Different reasons can be the culprit behind overheating, including, a leak in the cooling system, insufficient coolant, or blocked airflow.
Solutions
(I) Check the radiator, coolant levels, and cooling fan. Ensure proper circulation and cooling efficiency. Are you meeting the right cooling efficiency and proper circulation? Please ensure it.

(II) Also, clear any debris or obstructions that might be blocking the airflow to the radiator and engine.
Easy Way to 2007 Honda Rancher 420 Problems
These are some of the few common issues, but not limited to, the 2007 Honda Rancher 420 users face mostly. However, if you can not identify the issue with Honda Rancher 420, repeat these few steps with us,
(1) Visually examine the ATV for any visible damage, leaks, loose wires, or disconnected components.
(2) Always follow the manufacturer's manual. It offers valuable information about maintenance, troubleshooting, and solutions for common problems.
(3) If your ATV has a diagnostic system that displays error codes, look for any codes related to the problem you're experiencing.
(4) Always monitor and observe the brake pads, brake fluid levels, and brake components for wear and functionality. A routine check is always advised.
(5) Regular maintenance, such as oil changes, filter replacements, and fluid checks, can help prevent frequent problems and ensure the durability of your ATV.
Here we are with our fine guide to improve the performance of your 2007 Honda Rancher 420 Problems. But there are always more.
Learn More About Honda Rancher Series
Did you build a new interest in Honda Rancher 420 Series? Want to learn more about this remarkable ATV series? Say no more!

We are all here for you. ATVs are beautiful pieces of mechanics that need regular observations and maintenance like any other automobile.
We will provide regular guides on the remarkable Honda Rancher series to keep you well-informed and prepared to solve any issues or take the right initiative on time.