The cars division of Honda has been highly active in Japan and is set to release a lot of cars in 2024, with a roadmap of more releases till 2027. Honda intends to sell entirely electric vehicles by 2040.
So, you have to wait a bit more to get your favorite Honda onboard. This year is almost closing in, all the 2024 Honda models will be available in early 2024.
If you are in for a car purchase in 2024 and are a fan of Honda, our article will build you some good expectations.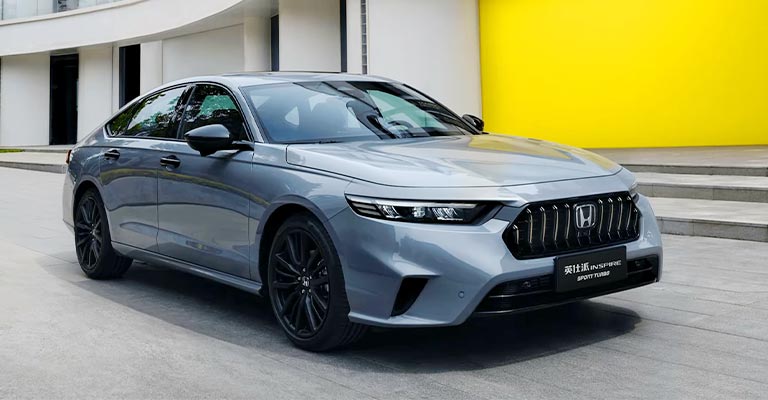 Are 2024 Hondas Available?
Honda is going to release some excellent models next year. The new Honda Prologue is going to launch as the first global electric vehicle for mass production.
We also have a new lineup for the Honda CRV – the Sport-L Trim. In addition to this, some other Honda models like the Honda Ridgeline are also going to have some improvements.
And, No! 2024 Honda cars are not available now. There's a reason why 2024 is tailored to the car models. Let's take a look today, when all the new models including the trims will be available for sale.
Honda SUV – The Prologue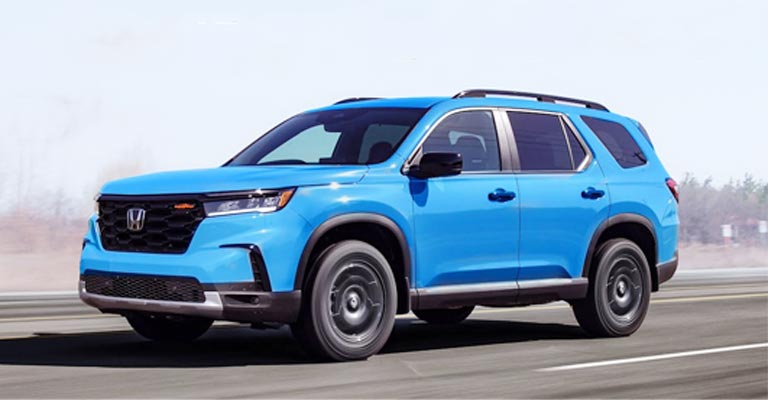 Good news! Honda is finally making E-SUVs. Many of you have been waiting long for this. But it will not come until early 2024. You will have to wait for a few months to book yours.
The first commercial electric vehicle by Honda is set to start deliveries after the first quarter of 2024. It's just the beginning. Over the next couple of years, we are going to have multiple battery-electric and fuel-cell-electric cars from Honda. The electric SUV is just the spark.
Even though we have a detailed article on Honda Prologue 2024, FYI, the Prologue is expected to be available in four trims – LX, EX, EX-L, and Touring. We believe the base price of the Prologue will be in the upper $40,000 without govt. and local taxes.
However, still not confirmed, but Honda Prologue might qualify for an additional $7500 federal tax incentive, with the Chevy Blazer added to the list.
Availability: Honda is about to deliver the Prologue EVs in early 2024.
Honda CRV 2024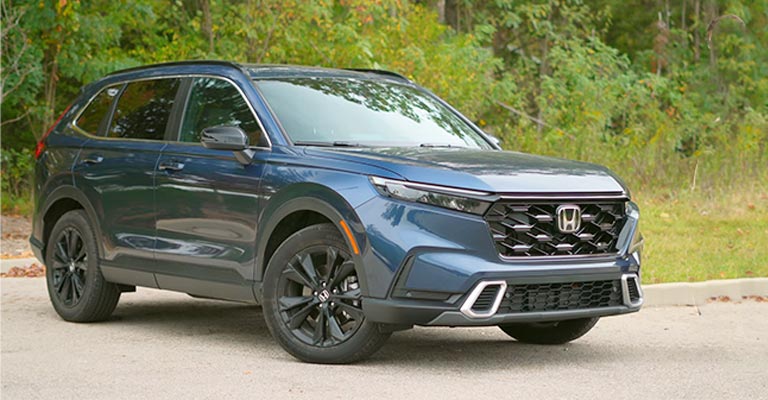 A lot of talk has been in the automobile industry about the upcoming Honda CRV 2024. It has been a successful series from Honda with over 10 million units of Honda CRV sold since 1995.
Next year, the regular Honda CRV is going to see some significant changes. Such as, the all-wheel drive option has been made optional. With level 3 ADAS tech, the new CRV is going to be a blast. Details in our article.
Let's not forget about the total new trim – Sport-L Honda trim. It's believed to be the ultimate bridge between Sport Hybrid and Sport Touring Hybrid. With a base price starting at $29,500 MSRP for the LX 2WD and going up to $33,350 for the Sport-L trim.
Availability: Honda has confirmed the exact date on which the Honda CRV 2024 is about to get onboard. We are going to have the CRVs delivered on 14 June 2024.
Honda SUV – Acura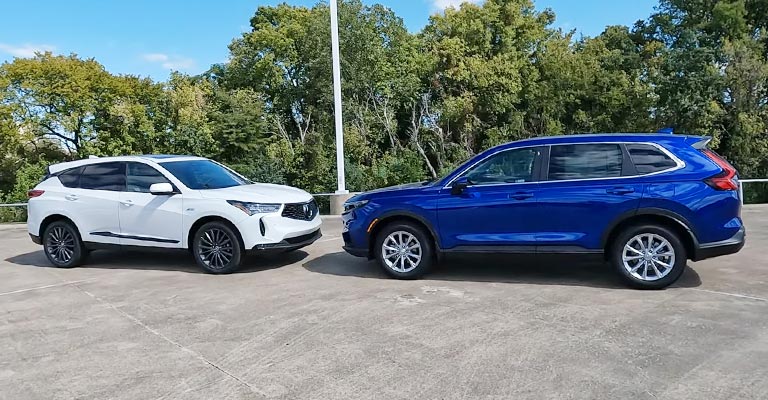 The first all-electric Acura premium SUV called the ZDX will also be unveiled in 2024. Wait for the detailed review we are about to publish!

On a short note, the Acura ZDX, developed by Honda is going to be the first all-electric Acura. The mid-size luxury has already been a point of attraction for many, it just gets better with time.
In 2024, you are going to witness the combination of performance with elite design, all from one electric vehicle. Honda has indeed developed a unique model, all for its upmarket brand Acura.
It's about to deliver a more intuitive driver-focused experience with an anticipated range rating of 325 miles.
It will be available in two trims, – A-Spec and ZDX Type S. The ZDX and ZDX Type S will start from the $60,000 and $70,000 range, respectively.

The 2024 Acura ZDX and ZDX Type S are all about an intuitive and elevating journey experience for the user. You will have solid connectivity and pure confidence on the road.
Availability: Like Honda Prologue 2024, the all-electric Honda ZDX and ZDX Type S are scheduled for early 2024, no exact date has been released yet.
Honda SUV – Pilot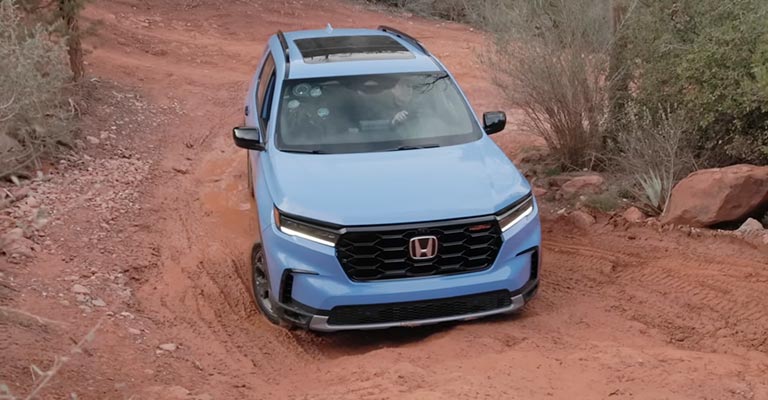 This is going to be a completely redesigned model from the 2023 model. Priced slightly under the Prologue, it is expected to be sold at $37,000.
Also, the Honda SUV-Pilot will feature a lot of new technology with advancements along with the powerful V6 engine.
It's going to be available in multiple trims including, LX, EX-L, Touring, TrailSport, Pilot Sport, and Pilot Elite. That's perhaps the most offered trims of a single Honda series, with multiple color options.
Get ready for the TrailSport Trim from the Honda Pilot series, as it's about to come with some extra offload capability and expanded cargo space. It's budget-friendly and the base Pilot price starts at $38,465 and goes up to $53,855.
Availability: Currently, the fourth generation Honda Pilot is running in the market. With no notable changes set for 2024, you have all the available trims and the same gas engine powertrain as the 2023 Pilot models.
Honda Ridgeline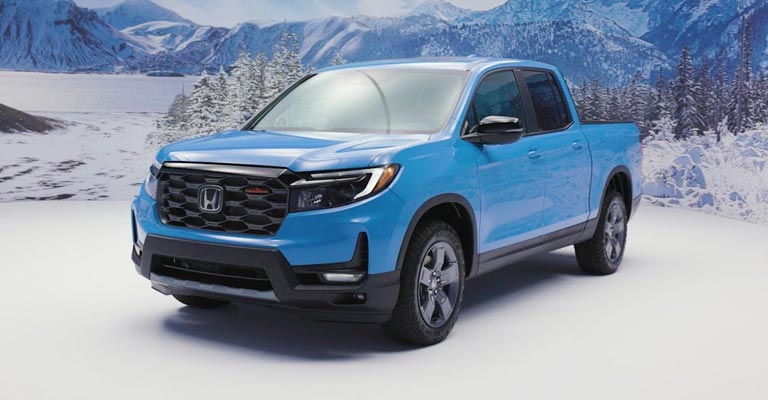 In 2024, the Honda Ridgeline will go through significant changes. Goodbye to the old suspension, we will witness a fresh look with upgraded suspension.
Additionally, previous tires would go through some improvements. Next year, the Honda Ridgeline is going to introduce the all-terrain tires, with brand new skid plates.
Wait for the most interesting part, the Ridgeline is going to introduce an off-road-based TrailSport. It's going to feature A/T sports tires with improved grip and height of the vehicle. Details here.
Furthermore, you will also have the traditional Sport RTL, and at the top of the range lies the elegant black edition. The base price will start at around $39,500, adding up to more as it rises the trim level.
Availability: The Honda Ridgeline along with its three unique trims is not entirely a 2024 Honda Model. Instead, all trims are about to be up for sale within winter 2023 to 2024.
In addition to this, we also have a few other lineups in the queue. On a short note, they are,
2024 Honda Civic Sedan: In the USA, it will be released early in late 2023. Read more about it here.
2024 Honda Civic Si: Same as Civic Sedan, scheduled for late 2023 in the USA.
2024 Honda Accord Sedan: Without any major changes set for 2024, the Honda Accord Sedan is available in your closest Honda dealerships.

In this list, we also have a few crossovers, such as
2024 Honda HR-V: The earlier HR-V model has been redesigned without any prior changes. It's available at different Honda showrooms.
2024 Honda Pilot: With no major changes in the 2024 Honda Pilot, it will be available from the second half of the year. You may observe some changes in the dimensions and a few features between the two models.
2024 Honda Passport: Already arrived at a few different dealerships with improved road-off performance, with updated style, and a more versatile interior.
2024 Honda CR-V Hybrid: A brand new stylish look with a refresh on its front grille, that's what you are going to have with the Honda CR-V hybrid. It will be available at the showroom in early 2024.
Where Can I Buy Honda 2024 Cars?
It's about time Honda 2024 vehicles are set on board. It's almost the end of 2023 and 2024 is closing by. Some of the upcoming Honda 2024 models are already available at Honda showrooms.

Some of them have already been put on a trial show on the road as camouflage. So, if you are set to buy the upcoming Honda 2024 models, all you have to do is, go to the nearest Honda dealerships and ask around a bit, when your target Honda model is going to be available.
Along with you, we are also hopeful about the new Honda trims and the upgrades they are going to bring! Good luck!
Do you like our article? Let us know in the comment section. Also, share our article with others, it will help us grow too.