Auto engine idle stop systems are designed to automatically turn off the engine when the vehicle is idling, such as when stopped at a traffic light or in traffic. However, these systems can sometimes malfunction and cause problems for the vehicle.
Take Honda vehicles, for example. They are known for their reliability and fuel efficiency, and many models feature an auto-engine idle-stop system to help improve gas mileage. However, like any technology, these systems can sometimes experience problems.
In this article, we will focus on the common issues that Honda vehicle owners may encounter with their auto engine idle stop systems and provide guidance on diagnosing and fixing them.
Whether you drive a Honda Civic, Honda CR-V, or any other Honda model with this technology, this guide will give you the knowledge you need to keep your vehicle running smoothly.
Note: Before you read the rest of this article, check the brake booster pressure sensor first.
Some 3.5L Engine Honda owners have reported similar occurrences, though it still appears very rare. Several reported that the dealership found a fault in Brake Booster Pressure Sensor, resulting from a loose/disconnected hose.
The Brake Booster Pressure Sensor (#6) is reading a fault, but the fault is not the sensor itself but the hose. If that's the case, you can dismiss the alert.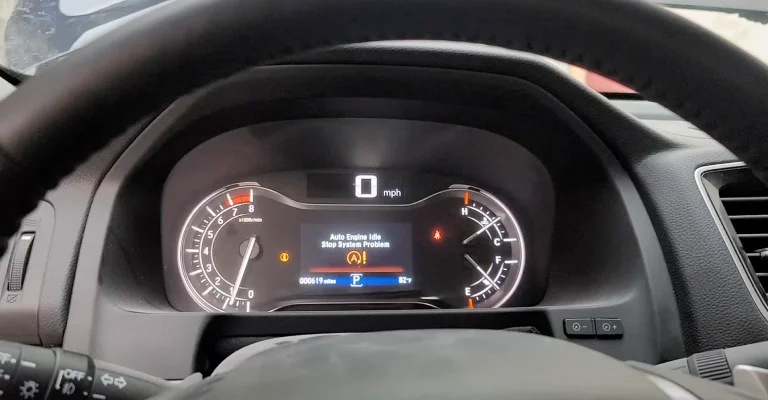 Honda Auto Engine Idle Stop System Problems In Honda – Cause Explained
Some common problems with Honda's Auto Engine Idle Stop System include difficulty starting the engine, the engine turning off while driving, and the system not engaging or disengaging properly.
Various factors, such as a malfunctioning sensor, a low battery, or a software glitch, can cause these issues. If you are experiencing problems with your Honda's Auto Engine Idle Stop System, it is best to take it to a certified Honda mechanic for diagnosis and repair.
Why Do You See This Error Message In Your Honda?
There is a general assumption that a Honda vehicle is reliable and doesn't cause much trouble for its owner. You're likely to see your first error message on your dashboard after dozens of thousands of miles.
Honda buyers these days aren't all as fortunate as they once were. Honda vehicles are increasingly receiving malfunction messages and alerts. There is a general assumption that a Honda vehicle is reliable and doesn't cause much trouble for its owner.
Therefore, it is unlikely that you will see the first error message on the dashboard until thousands of miles have passed. The situation is not the same for all Honda buyers these days. As Honda vehicles become more and more complex, malfunction messages and alerts become more common.
It's frustrating to go to a Honda dealer and have them explain everything is fine. Because Honda doesn't have enough information about this problem, there is no instruction on what to do. As a result, dealers cannot do anything but use computer diagnostics to look for fault codes.
Honda Auto Engine Idle Stop System Problems – Possible Reasons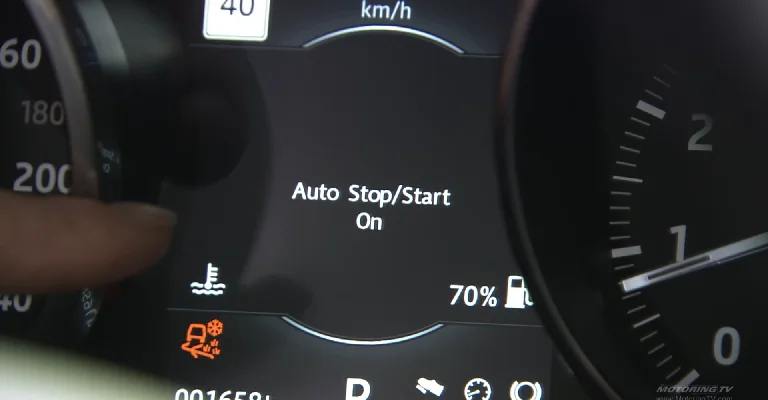 You might encounter this problem because of the following reasons:
There is a problem with the auto engine idle-stop system due to a malfunctioning component.
The engine keeps running after you stop your vehicle, even though the system should have stopped it.
Due to a discharged battery, the vehicle cannot turn off the engine since a bad start is possible;
It appears you are driving the vehicle improperly – maybe you don't have your seatbelts fastened.
Other reasons may be behind why your Honda can't turn off the engine and has to send this bad problem message.
If the message Auto Engine Idle Stop System Problem appears, the start-stop system usually doesn't work and can't be applied regardless of whether you press the special button. By not doing this, the engine can't be automatically started and stopped.
There is no doubt that the problem can be serious. Most of the time, however, it relates to a relatively minor problem that can be resolved relatively quickly. In this section, we've made examples of issues you might face with your Honda. Here are some options you can consider.
How To Deal With The Auto Engine Idle Stop Problems?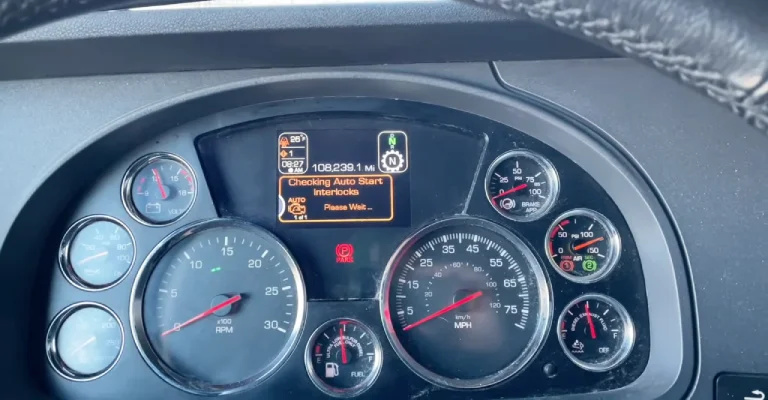 It's first important to ensure everything inside the vehicle is in working order. Make sure all passengers are wearing their seat belts. Look at the gauges on your dashboard and ensure everything is in working order. It is important to maintain a proper engine temperature, for instance.
During the warranty period, you should take your vehicle to a dealership. It is unlikely that dealers will provide anything valuable, so you will need to consult with another specialist.
Diagnostics are required; the best time to read the codes is right after the idle stop system stops working. You can determine why this problem occurs continuously after registering the fault codes. In this case, you will just need to replace the faulty sensor or something similar to repair the vehicle.
Here are some of the most important things you should check:
There is no steep incline to the vehicle;
d is a gear position, not anything else;
Make sure the hood and all doors are closed;
There is an optimal charge in the battery;
It is not too cold or too hot outside;
There is no setting for the coldest or hottest climate control;
The transmission in your car does not have a sport mode.
It is important to check these two conditions before making any other decisions. In most cases, the dashboard may not display any fault messages, but errors can occasionally appear.
Lawsuit Regarding the Honda Idle-Stop Problems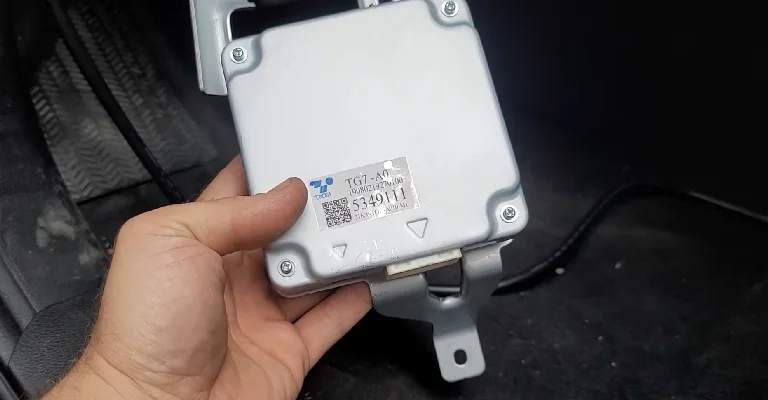 In recent years, the National Highway Traffic Safety Administration has scrutinized Honda's idle-stop system. Two hundred and twenty idle-stop complaints have been received so far.
Several Honda owners have reported issues with the system that shuts off the engine instead of idling, then restarts it when the accelerator pedal is pushed. There is now a class-action lawsuit related to idle-stop being considered by Honda.
Which Honda Models Are Part Of The Lawsuit?
Some Honda models don't start back up when you push the Start button, and some don't start when you use the acceleration pedal. Among the Honda models affected are the 2016-2020 Honda Pilot, Odyssey, Acura TXL, and Acura MDX.
Idle-stop technology from Honda is described as maximizing fuel efficiency when idling the vehicle. During stop-and-go traffic, for instance, the engine will shut off if you're stationary for more than two seconds.
Several vehicle functions will continue to work smoothly, including the air conditioning. It is only necessary to release the brake for the engine to start again!"
Would It Help To Switch Off Honda's Idle-Stop?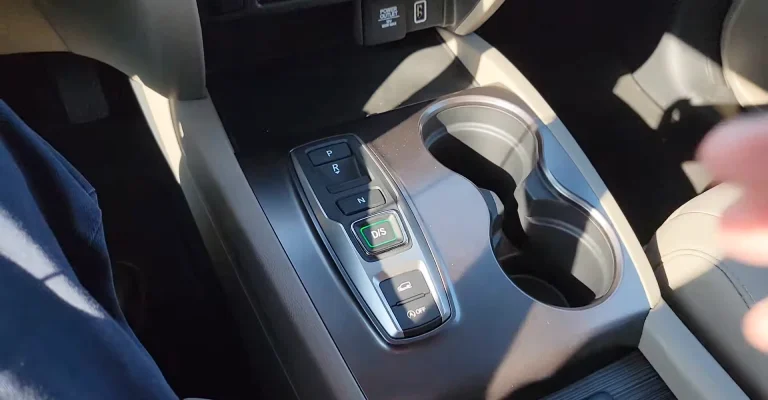 The owner can turn off a feature that stops the vehicle from idle. There are certain traffic conditions in which the idle-stop feature may not be useful. The driver can switch off the system by simply pressing a button at the rear of the transmission's shift-by-wire control unit."
Can the Dealers Fix The Problem?
Despite Honda being aware of the issue, technicians could not provide a solution. The idle-stop problem appears to continue to affect the car for a while.
Despite Honda's knowledge of the problem, the lawsuit claims the company won't issue a recall, will not extend warranties, or will not offer fixes.
According to the lawsuit, one of the biggest concerns is the danger to drivers and passengers posed by sitting idle in traffic. However, it is not necessary for driving. You can disable this feature by simply clicking here.
You can turn your Auto Idle Stop System off permanently with some technicians. In addition, you can find out where this service is offered in your area by visiting the Honda forums.
Final Words
Honda's auto idle stop system should keep you from incurring additional fuel pump expenses. If you have problems with the system or receive different fault messages, you should address them. If you suspect that there is a problem with the auto engine idle system, make sure you check all the side problems.