Inline-five-cylinder gasoline engines from Honda are called G-series engines; they are SOHC with four valves per cylinder. They were originally used in the Honda Vigor, Honda Rafaga, Honda Ascot, and Honda Inspire, which all came out in 1989.
As for the Honda Saber in Japan, they carried over to the Acura 2.5TL, which replaced the Vigor in North America from 1995 to 1998. Engines with an F-Series block (found in Accords) and an H-Series head (found in Preludes) are referred to as "G-series."
It has nothing in common with the actual G-series engine, which is made up of an Accord bottom end and a Prelude head. It is longitudinally mounted and has an extra cylinder and a shorter stroke than an F-Series engine (found in early Accords).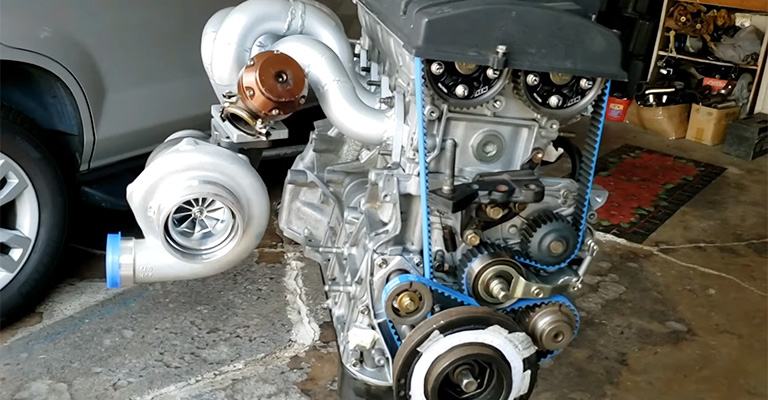 All About Honda G Engines
Despite all of Honda's accomplishments over the years, the brand has yet to venture into some areas. The market for traditional luxury or sports sedans with front engines and rear drive has been one of those.
In contrast to Nissan or Toyota, which have long offered these kinds of vehicles (often under upscale brands), Honda avoided this market—even during the heyday of the '80s and '90s.
Their short-lived five-cylinder engine experiment from the 1990s may have been the closest they ever got to this. That's correct.
Honda is primarily known for its smooth V6 engines and high-winding four-cylinder engines, but they also tested the market with a five-cylinder engine configuration for a time.
When It First Came In The US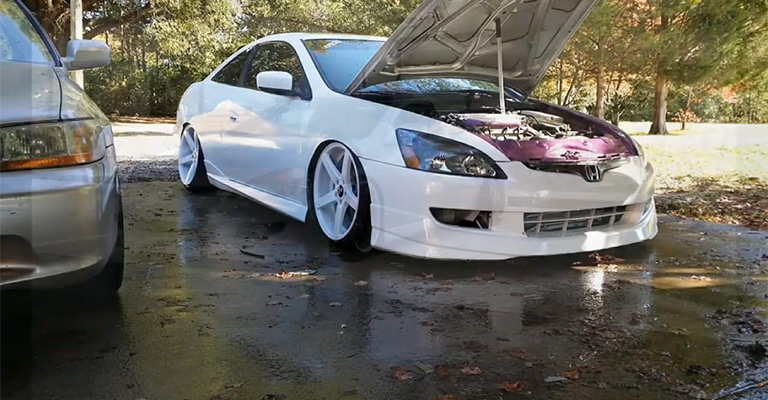 Honda Vigor's G-series engine, which was exported as the Acura Vigor to North America in 1989, was the first vehicle to use it. This engine came in two displacements, 2.0L and 2.5L, and was an inline, single overhead cam five-cylinder.
A four-cylinder engine with an additional cylinder was similar in structure to the Honda F-series engine. The larger 2.5L version of the Acura Vigor in the US market generated 176 horsepower.
Unlike rear-drive platforms, these cars had their engines mounted longitudinally instead of transversely. However, it is important to note that all of these cars were front-wheel drives despite their deceiving layout.
Although rare, longitudinal engines with transmissions attached to the rear of the engine allowed for better weight distribution than transverse engines.
This engine was also used in the later Acura TL, known in North America as the Honda Inspire.
Honda Rafaga and Honda Ascot, both sedans designed to fit under the Accord in terms of dimensions, were also built using the G-series as part of their JDM lineup that wasn't imported to the US.
Why These Engines Are Not The Popular
All of these models, whether in America or Japan, didn't meet with much success, with most buyers preferring larger and more popular sport and luxury sedans with V6 engines — such as the Legend from Honda & Acura.
In 1998, Honda's five-cylinder engine would go out of production, and it is now a footnote in the company's history.
Considering how much powertrain technology has changed over the past decade, it's unlikely Honda will try again, although a turbocharged inline five-cylinder VTEC engine would be very interesting.
List Of Honda G Series Engines
G20A
Max Torque: 19.0 kg⋅m (186 N⋅m; 137 lb⋅ft) @ 4000 rpm
Max Power: 114–118 kW (155.0–160.4 PS; 152.9–158.2 hp) @ 6700 rpm
Compression ratio: 9.7:1
Displacement: 1,996 cc (121.8 cu in)
Bore: 82.0 mm (3.23 in)
Stroke: 75.6 mm (2.98 in)
Found in the 1989-1991 JDM Inspire/Vigor (CB5), 1992-1994 JDM Inspire/Vigor 20 (CC3), 1993-1997 JDM Ascot/Rafaga 2.0 (CE4), and 1995-1997 JDM Inspire/Saber 20 (UA1).
G25A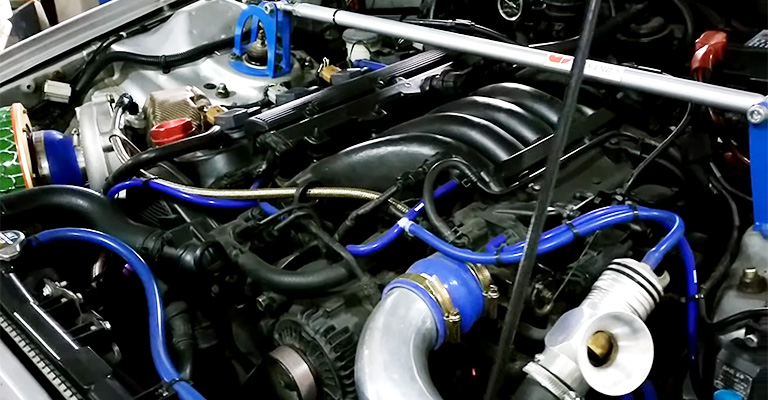 Max Torque: 24.2 kg⋅m (237 N⋅m; 175 lb⋅ft) @3800 rpm
Max Power: 140 kW (190.3 PS; 187.7 hp) @ 6500 rpm
Compression ratio: 10.0:1
Displacement: 2,451 cc (149.6 cu in)
Bore: 85.0 mm (3.35 in)
Stroke: 86.4 mm (3.40 in)
Found in the 1992-1994 JDM Inspire/Vigor 25 (CC2), 1993-1997 Ascot/Rafaga 2.5S (CE5), and 1995-1997 JDM Inspire/Saber 25 (UA2).
G25A1
Compression ratio: 9.0:1
Found in the 1992-1994 USDM & CDM Acura Vigor (CC2).
G25A4
Compression ratio: 9.6:1
Power: 176 hp
Found in the 1995-1998 USDM & CDM Acura 2.5TL (UA2).
Final Words
Personally, I think it's really cool that this engine existed, and the silent mix just reminds you of the Audi Quattro inline-five and maybe even a v10, as most inline fives do. And that's all there is to know about the 5-cylinder Honda engine you may have never known about.
Other Honda engine series –