A bunch of problems can make your Honda alarm go off repeatedly. Among those, the most common causes are a low voltage battery, defective hood switch, rodents, damaged wiring, etc.
It is often the hood sensor that is at fault. First, I would try disconnecting it to see if the alarm still goes off randomly.
Make sure all your doors, hatches, and hoods are closed properly. Rodents chewing cables or the hood latch are the most likely culprits if everything is well closed, and the alarm still goes off.
A car's alarm going off randomly can be frustrating and annoying for the owner and those around them.
However, the reasons for this bothersome issue are simple to understand and easy to fix.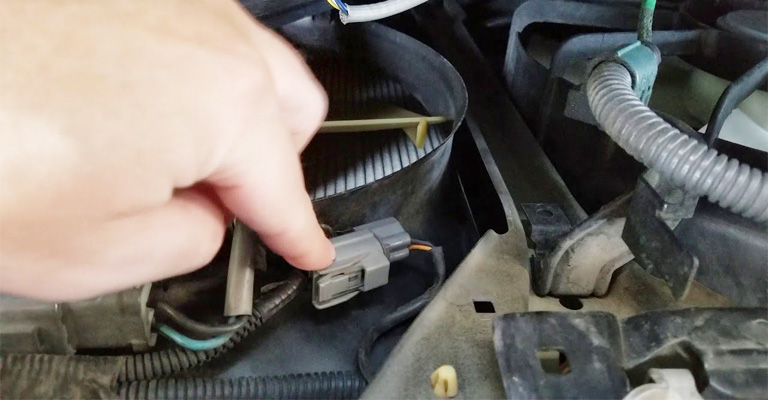 Potential Causes of Honda Alarm Going Off Randomly
First, we will explore the different reasons why your Honda alarm keeps going off. Understanding what exactly is causing the issue will help us troubleshoot the problem later.
Read to find out which of the points below best describes your scenario.
Dead or Weak Battery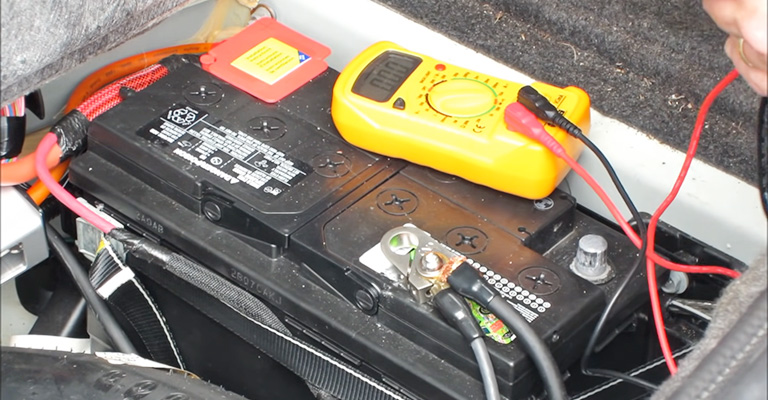 The battery in your car is responsible for providing power to the alarm system. If the battery is dead or weak, it may not have enough power to properly operate the alarm system, which can cause the alarm to go off randomly.
Some signs may help you recognize if your Honda's battery is weak. If your car takes longer than usual to start, then that is a prominent sign that the battery is starting to die.
A weak battery is also indicated by a sudden or slow start. When your battery is completely dead, your car and dashboard will not start at all.
Headlights being dimmer than usual may also suggest that the battery is low. The dashboard warning light will also tell you to charge up your battery if it is low. 
Defective Hood Latch Sensor
The hood latch sensor detects when the car's hood is open. If the sensor is not functioning properly or the hood latch is stuck, it may signal to the car's computer system that the hood is open when it is actually closed.
This can cause the alarm to go off as the computer system falsely interprets this signal as an intrusion.
Faulty Sensors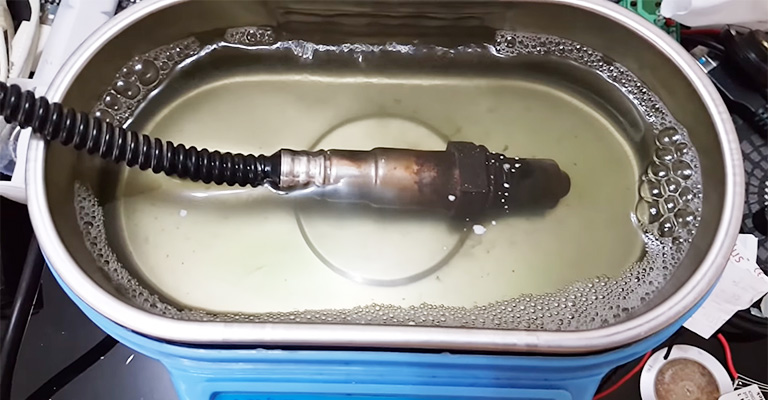 Several types of sensors are used in a car's alarm system, including motion sensors, door sensors, and trunk sensors. If one or more of these sensors is faulty, it can cause the alarm to go off unexpectedly.
The reasons your Honda's alarm sensor can get faulty include general wear and tear. Over time, the sensors in your car's alarm system may become worn out or damaged due to everyday use.
Besides this, electrical issues in the alarm system, such as a short circuit, can sometimes cause the alarm sensors to malfunction.
Loose Wiring
Loose wiring in the car's alarm system can cause the alarm to go off unexpectedly because it can disrupt the system's proper functioning.
The alarm system relies on a stable power source and wiring network to operate properly. If the wiring is loose or damaged, it can cause the system to malfunction and trigger the alarm.
Moreover, the wiring can get loose because of various reasons. These include physical damage due to a collision or a hard hit to the car or general wear and tear due to age. The wiring can also get loose if exposed to harsh weather conditions.
Key Fob Malfunction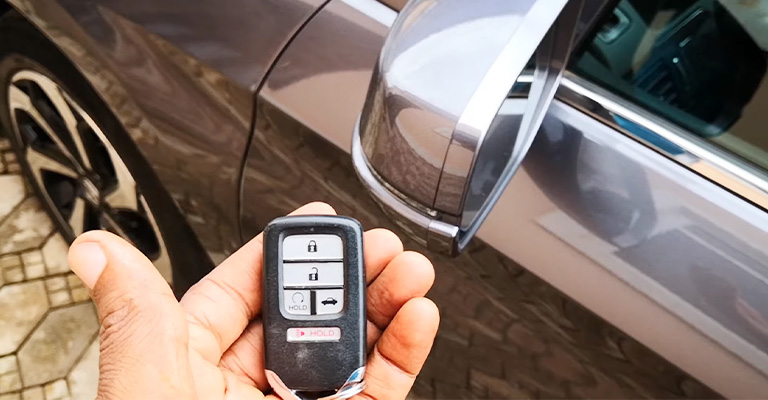 Most modern cars come equipped with key fobs, allowing the driver to remotely operate the car's doors, trunk, and ignition without needing a physical key.
Key fobs use radio frequency (RF) technology to communicate with the car's computer. It may also have additional features, such as the ability to start the car remotely and a panic button to set off the alarm system.
Moreover, a key fob may malfunction if it has a low battery, which does not allow the radio signal to reach the car properly, which might be the reason why your car alarm keeps going off.
Now that you know the basic reasons why the car alarm may go off, it is time to learn about some of the ways to solve these issues. 
How Does the Honda Alarm System Work?
Honda's alarm systems are designed to protect your vehicle from intrusions and tampering. The alarm system is activated when one of the sensors in the car is triggered, such as a motion sensor or a door sensor.
When the sensor is triggered, it sends a signal to the alarm control unit, which activates the alarm. Other reasons, such as hood latch issues or faulty car wiring, may also trigger the alarm system. We will discuss these issues in more detail later.
Moreover, when your alarm is activated, it will emit a loud siren and may also flash the car's lights and honk the horn to deter the intruder.
In addition to the basic alarm system, some Honda models may also have additional security features, such as a remote start system or a panic button.
The remote start system allows you to start the car remotely using a key fob, while the panic button will enable you to activate the alarm and find your Honda in crowded places.
How to Fix Honda Alarm Going Off?
In most cases, fixing the Honda alarm going off is quite simple. So far, we have determined 5 reasons why your Honda's alarm might be going off. Your first step in fixing this is checking which of the above is causing the issue for you.
Battery
If your dashboard indicator is signaling "low battery," then the obvious step is to charge the battery up. If this doesn't solve the issue, your battery might be damaged. In this case, you need to replace the battery.
Hood Latch Sensor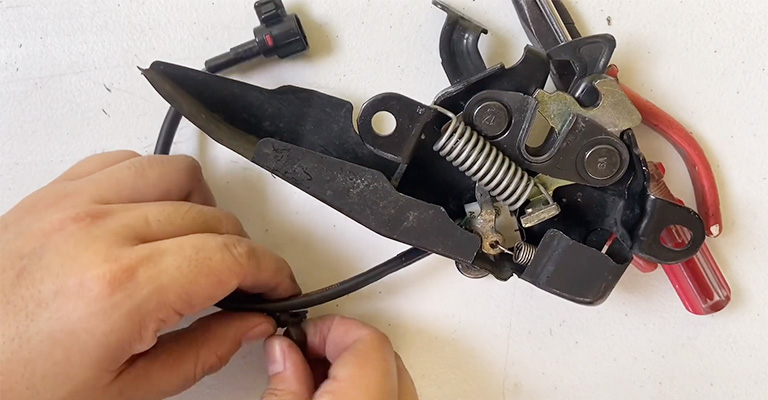 Inspect the hood latch sensor and make sure it is functioning properly. You may need to clean or replace the sensor if it is damaged or worn out. Ensure that the hood latch is not damaged or stuck, as this could also cause the sensor to malfunction.
If you cannot fix this issue on your own, we recommend you take your Honda to a certified mechanic.
Alarm Sensors
The sensors in your alarm system that detects the remote signals or when there is an intrusion can be set up poorly. You may need to reset the alarm system if this is the case.
You can also start by identifying which sensor is faulty and then cleaning it. Dust and dirt accumulation can give the sensors mixed signals, so a few swipes with a clean cloth may solve the issue.
Loose Wiring
If you can identify which wire is loose through inspection, try to secure it using electrical tape and wire connectors. If the wire is too damaged to be fixed, it will need replacing.
Key Fob Malfunction
The key fob may malfunction because of many reasons. Try changing its battery and see if the issue is fixed. It also should be in the appropriate range to function properly.
You may also try to reset the key fob. This will change the device's settings to default, which might solve the issue.
To summarize, once you understand what is causing your alarm to go off without a prompt, it is reasonably easy to solve this issue.
Most of these solutions are concerned with the various sensors and wires of the Honda's alarm system. You just need to ensure the alarm is set up correctly and that nothing obstructs its proper functioning.
Bottom Line
The alarm system in your Honda was created to protect your car from security threats such as thefts and break-ins. A dysfunctional alarm system will therefore compromise the security of your vehicle and make it more vulnerable.
Fortunately, in our "Why Does My Honda Alarm Keep Going Off?" article, we have discussed several potential reasons why your Honda alarm may be going off. We have also shown you ways to troubleshoot each and every cause.
If your Honda alarm keeps going off, it could be caused by a faulty key fob, defective sensors, loose wiring, incorrect alarm settings, or battery issues.
To fix the issue, you will need to identify the cause of the problem and take the appropriate steps to repair or replace any faulty components.