It is necessary, even essential, to adjust the valve clearance on Honda vehicles. It won't be an issue if you adjust them before they get too far out of adjustment.
Including the valve cover gasket, it costs about $175. The car probably won't need it more than once in its lifetime. The valves won't close fully if you wait too long. If you wait too long, they will get out of alignment.
There's trouble when that happens. As a result, the engine begins to lose compression and power. Slowly, it happens without making unusual noises, so you might not notice it immediately.
Eventually, one of the valves or valve seats will burn out if you drive the car like that, with the valves misadjusted. A simple $175 adjustment would save you from a $2,500 valve job.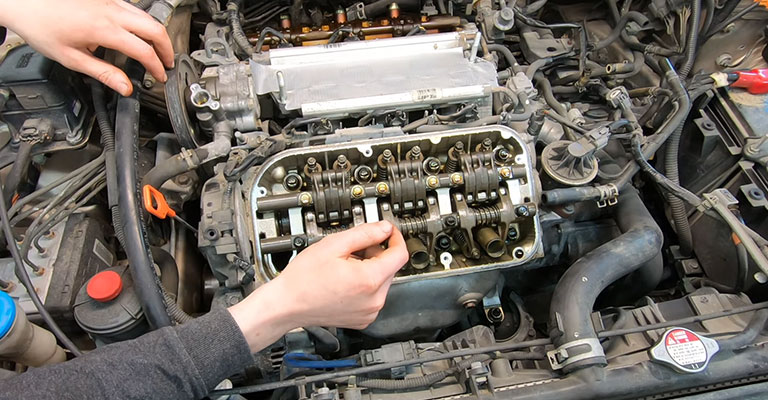 Is Valve Adjustment Really Needed On Honda?
There's no doubt about it. Eventually, the valves do not seal tightly as the valve seat wears down, resulting in reduced valve lash. As a result, the engine loses compression and power, eventually resulting in a misfire or burnt valve.
Honda produces the most internal combustion engines in the world; they are knowledgeable and make deliberate decisions. As a result, there are only a few times in an engine's lifetime when mechanical valves need to be adjusted.
Valvetrains are adjusted every time to restore power and functionality. There is no such thing as a collapsed lifter, regardless of how old it is or how much oil it has.
If you maintain it, it will continue to perform well and stay in spec for a much more extended period of time than most other manufacturers' engines do. So, adjust and be happy you probably extended the valvetrain's lifespan by another 100k.
Advantages Of Honda Valve Adjustment
Maintain the factory-recommended intervals for Honda valve adjustments. Your engine will run efficiently and quietly for a long time if you follow this simple procedure to prevent premature engine failure and costly repairs.
Importance Of Honda Valve Adjustment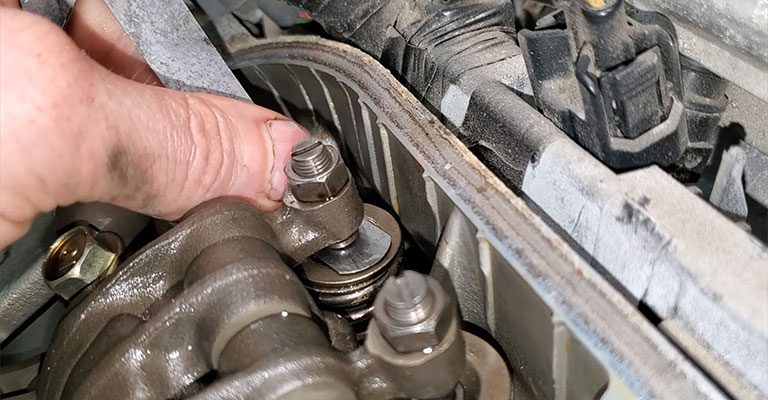 To provide optimal performance and life for your Honda engine, you must ensure that the valve clearance is correct.
In an engine with excessive valve clearances, the valves open later and close earlier than they should, reducing engine efficiency. In addition, the engine can become very noisy due to this condition.
Normal heat expansion will not allow the valves to close completely if the clearances on the valves are less than the manufacturer suggests (they are too tight).
An engine misfire will result from this condition, and it can also cause major damage to the engine if it has a burnt valve and valve seat. Valve seats and valve valves are expensive to repair.
What Are Some Of The Signs That You Need A Valve Adjustment?
In most cases, there is a ticking noise at idle that indicates it is time for a valve adjustment. First, check the valves to see if they are ticking a lot. The process takes around 30 minutes. Does your engine make this noise after it gets hot? As well as piston slaps, other phenomena occur.
Due to the heat generated by an internal combustion engine, the pistons don't expand to their full size when the car is cold. If your car isn't cold, this shouldn't happen.
It is best just to make an adjustment and 48000 km later to do it again to determine if you need it. The factory recommends this interval for maintenance.
Cost Of Honda Valve Adjustment On A V6 Engine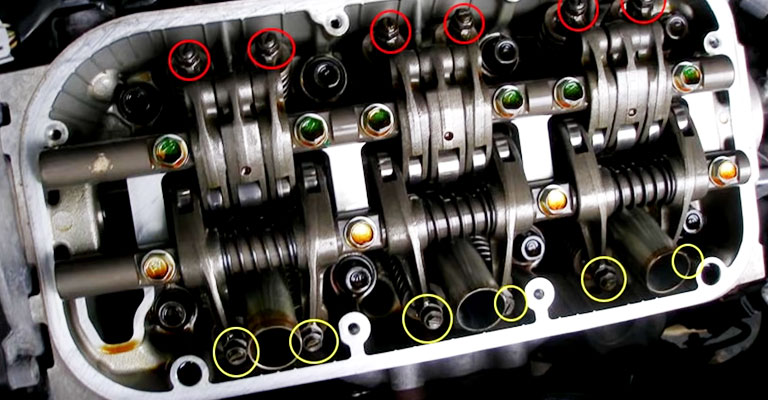 Valve adjustments for V-6 engines can cost $400-$500. In addition, the valve cover gaskets will also need to be replaced. Therefore, there is a need to adjust Honda valves regularly, according to our experience.
It is recommended by Honda every 105,000 miles when the timing belt needs to be replaced. In addition, it is highly recommended that our customers inspect their valves every 75,000 miles. This is because, in the long run, Honda valves tend to become too tight.
A tight valve will not make any noise, and a loose valve will not make any noise. During the combustion process, though, valves that are too tight may not close all the way, and if they remain open, hot gases can blow past them and melt them.
There will be a five-cylinder Pilot pretty soon. Afterward, a four-cylinder Pilot, etc. It may seem expensive to adjust a valve but wait until you need to replace 24 valves. You're talking about thousands of dollars here.
There's also a problem with valves that are too loose. If you pay attention to such things, you'll hear a clattering noise when a valve is loose.
There is a possibility that some of the valves are too loose (that's why they make noise) and some are too tight (when they don't make noise, they're more likely to damage).
You should take your Honda engine to a mechanic who knows what he is doing. Valves should be checked for tightness as well as looseness by the technician. Make sure it's done as soon as possible.
Misconception About Honda Valve Adjustments
Valve noise is a good thing – it gets quieter as you tighten them, and eventually, you can burn them. While some drivers have driven 200k without ever having a burned valve, others have done so much sooner.
According to the factory service manual, it will cost $200-$300 to have done, and I'd recommend performing it every 110k miles. It's cheaper than rebuilding your head or finding a used engine ($1500-$2000 at least) to put in the car.
The Bottom Line
Leaving the valves unadjusted won't cause your engine to die. A loosening of the intake valves is common over time while tightening the exhaust valves is more common. You will hear a difference after adjusting your intake valves if they are loose.
You will likely notice excessive noise and maybe a loss of power if the intake valves loosen up. There is a direct correlation between valve stem clearance/lash and the amount of opening at the apex of the cam lobe. As a result, less air/fuel will be present in the combustion chamber, and less power will be generated.