For your diesel engine to function properly, it is imperative to adjust the valves (sometimes called overhead valves). Therefore, the maintenance of engines should include this task as often as possible.
At the manufacturer's recommendation, you should inspect your valve lash regularly. For example, it is time to adjust the valve lash if you hear your engine making loud clicking or tapping noises when you start it or if the engine does not perform as well as before.
If you neglect your valves, you could suffer from power loss and a reduction in fuel efficiency. You can prevent large repair bills for your diesel engine and a lot of unplanned downtimes by keeping a close eye on the valve lash.
What Is A Valve Adjustment?
The metal used in engine parts, particularly valve mechanisms and valves, expands during high temperatures, resulting in elongation of the valve. The adjustment of thermal gaps is known as valve adjustment to compensate for this expansion.
The constant stress valves undergo can sometimes lead to them getting out of adjustment. Therefore, it is important to know when the engine valves need an adjustment on time to repair them before they cause additional damage to the engine that will be very costly to repair.
Valves play a critical role in engines and control how air enters and leaves cylinders. Because the engine is not operating at its peak efficiency, if the valves are not in good shape, it will perform poorly or at rough idle.
What Are Symptoms Of Valves Needing Adjustment?
If you notice that your engine is losing power when you start it or if you hear loud tapping or clicking sound when you start it, your valves may be out of adjustment.
A rough idling time, especially before the car warms up, is another sign that your valves are out of adjustment. As a result of the late opening of the valves, the fuel is choked, causing rough idling.
Damaged Valves
The damage to the valves and related components is the most serious result of incorrect valve lash adjustment. Setting clearances too loose can damage valves and cause knocking or rattling sounds as parts of the valve mechanism hammer together. It can cause extreme heat damage and complete valve failure if clearances are too tight. Using too tight clearances may result in valves not closing fully (or not closing for enough time). Ensure your engine valves are always adjusted according to the manufacturer's instructions.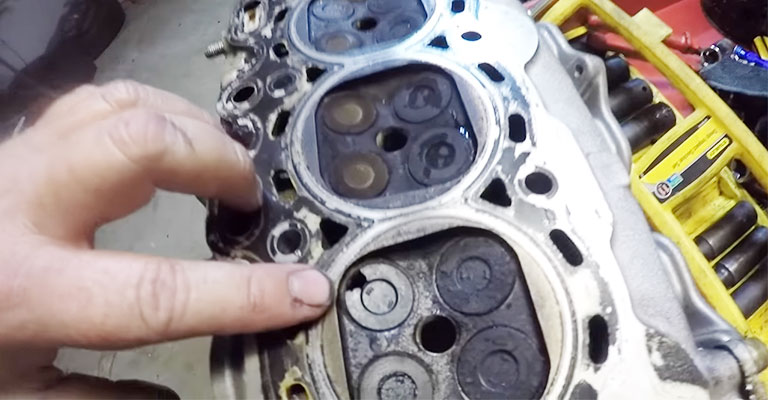 Pre-Ignition Issues
It's a sign that your valves need adjusting if you experience pre-ignition problems. The spark plug is usually ignited before the fuel in the combustion chamber ignites, causing pre-ignition.
An out-of-adjusted valve causes a reduced amount of valve clearance, which is the cause of the engine heating up rapidly. An engine's spark plug will be ignited before it ignites if the heat becomes excessive.
Increased Fuel Consumption
You might be experiencing valve adjustment issues if your car consumes more fuel than it used to. This is because as air and fuel are being taken into the combustion chamber, the exhaust valve will open. A result would be an increase in fuel consumption due to fuel coming in and out of the exhaust valve.
Reduced Power
An engine's ability to make maximum power is impaired by incorrectly adjusted intake and exhaust valves.
For the engine to run smoothly, intake valves need to be synchronized with the piston speed so fuel can be introduced into the combustion chamber at the right time and for the right amount of time.
Burnt gases exit the engine through exhaust valves, which have a similar purpose. The engine won't burn fuel efficiently if the valves aren't adjusted correctly. There is a dramatic decrease in power and mileage after that.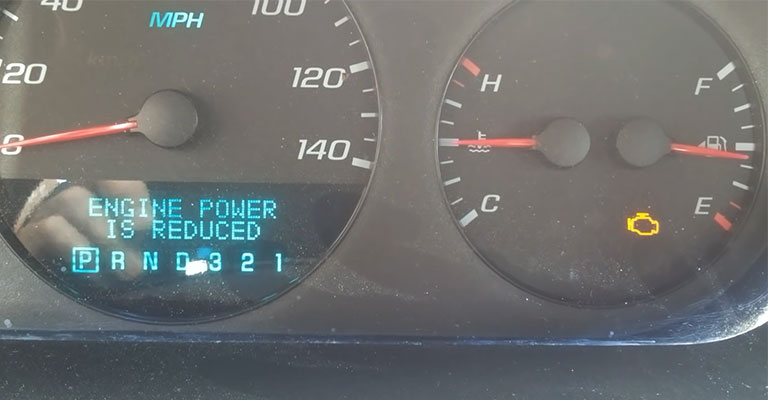 Overheating
You may need to adjust your valves if your engine is overheating. When valves are adjusted incorrectly, they close too slowly, causing the engine to overheat because heat cannot be dissipated.
Your Engine Makes Loud Tapping Or Clicking Noise
It is common for cars to make loud tapping or clicking noises when their valves are out of adjustment.
There is friction between the cylinder and the engine, causing the noise. As a result of the engine's decreased performance, your car will gradually lose power if you don't fix the problem quickly.
Rough Idle
An engine's intake and exhaust valves must open and close at the appropriate intervals to run smoothly. Therefore, a small amount of clearance separates valve mechanisms from the valve.
Valve lash refers to the amount of clearance between the two valves. Incorrect valve lash can result in uneven idle, especially when the engine gets warmed up.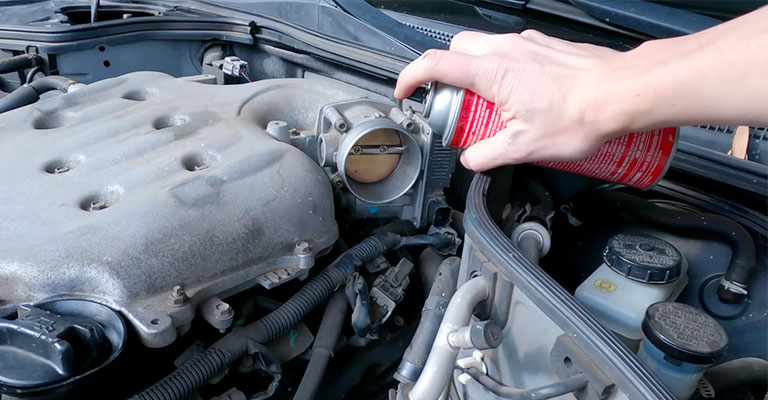 Why Do I Need To Have A Valve Adjustment?
To regulate the opening and closing of the valve, the lash on the valve mechanism is adjusted to have the proper clearance. If the lash clearance is too large, the engine's airflow will be affected, and valves will eventually be damaged.
A valve will leak exhaust gases if the lash clearance is too tight, preventing it from sealing properly in the cylinder head. Furthermore, the valve lash is the only way for the valves to transmit heat to the cylinder head.
The valve and engine will likely fail catastrophically if you neglect a diesel engine valve adjustment for an extended period. You may have to make more repairs for your truck if one of several problems arises that hinder its performance. The following issues are involved:
Smoke from your exhaust will increase
Fuel will be burned more quickly
Full power will not be available to the engine
Do All Engines Need Valve Adjustment?
You don't need to perform this procedure on every engine. However, a hydraulic compensator – these devices adjust the thermal gap automatically with the help of engine oil – is required if the motor is equipped with them.
If the hydraulic compensators are faulty, the above symptoms may also occur with these engines when these devices are worn out.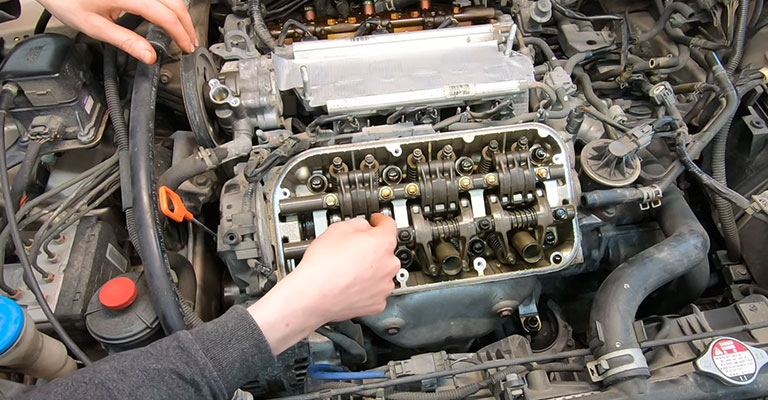 Will A Valve Adjustment Increase Performance?
Valve adjustment will indeed increase the performance of your engine because the engine will become smoother and more responsive as a result.
In addition, a well-adjusted valve will allow the engine to burn fuel at its maximum efficiency, resulting in a dramatic increase in performance.
Will A Valve Adjustment Increase Compression?
By reducing valve clearance, an incomplete closure occurs, resulting in numerous negative effects. In the event of a partially open valve in the combustion chamber, hot gases leak into the intake or exhaust systems, causing the compressed air to become less dense.
Will Valves Out Of Adjustment Cause Misfire?
Valves with adjustment issues can cause a misfire. A misfire is caused by insufficient power coming from one or more cylinders.
Valve adjustments that are too tight will result in misfires. When the valves are out of adjustment, the mixture of air and fuel will also be affected as a result. The cylinder's ability to produce power is involved.
How To Know When To Adjust The Valves?
The owner's manual for your car should contain this information based on its make, model, and engine. Unfortunately, these procedures are rarely performed, usually once every 50000 to 80000 km or 31000 to 50000 miles.
If the car is equipped with LPG fuel, a more frequent check is also advisable since LPG fuel increases the engine's thermal load.
What Value Should The Thermal Gap Be When The Valve Is Adjusted?
Temperature gaps are generally small, ranging from 0.1 to 0.4 mm. Therefore, the measurements are usually made with 0.05 mm or smaller feeler gauges. Since exhaust valves receive more heat, they require more thermal clearance. The clearance for intake valves is different.
Should I Attempt A Diesel Engine Valve Adjustment Myself?
There are a lot of things that can go wrong when making your valve adjustments. For example, it is possible to have exhaust gases leak past a valve that is not adjusted to the proper clearance, resulting in poor engine performance. A professional engine service could save you more money than in either scenario.
The Bottom Line
An improperly adjusted valve can reduce the efficiency of your engine, reducing performance. The engine can also suffer massive damage if the problem is not resolved immediately.
In other words, if you notice that your vehicle's valves are out of adjustment, you should have a trustworthy mechanic inspect and repair the problem. Qualified personnel must be involved in adjusting valves correctly since it is a complex process.