The breaking issues of the Honda CR-V are now circulating in most automobile forums. The electric brake system on the Honda CR-V is a fantastic initiative, but it falls short of expectations.
What is the Honda CR-V brake system problem? The brake system on the Honda CR-V is riddled with flaws. The main causes of this problem are a faulty console, a defective Servo motor, a faulty battery, a defective power supply, and an oil leak. Initial manufacturing flaws caused the problem.
However, problems are all fixable. You just need to hire a mechanic who is an expert on the electric braking system. After describing the causes, we have provided a brief solution. You can use that as guidance.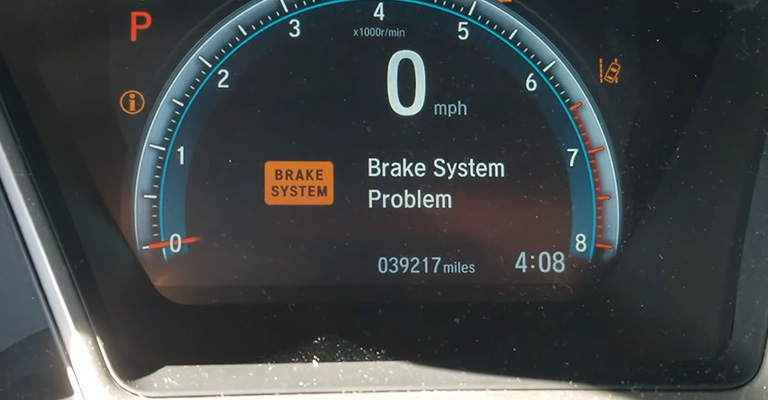 What Are The Honda CR-V Brake System Problems?
The table below shows some significant and minor problems with the Honda CR-V braking system that raise safety concerns.
| | |
| --- | --- |
| Problem | Solution |
| Dirty or bad console parking brake | Cleaning the brakes first, then troubleshooting |
| Issues with the Servo motor | Replace the faulty component of the motor |
| Issues with the braking system light | Inspect wiring and fix it following expert's advice |
| Power supply issues | Examining the battery and, if necessary, replacing it |
| Oil leaks | Find the leak and fix it |
The Honda CR-V is essentially a compact crossover SUV. This car's manufacturer installed an electrical parking brake that can automatically hold the brake after analyzing the situation.
Major Issues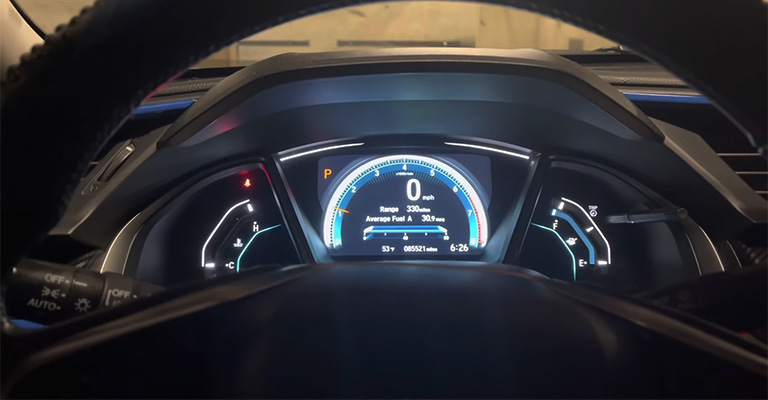 The Honda CR-V's brake system has these primary issues; make sure you thoroughly check them.
Dirty or bad console parking brake
One of the common problems with Honda CR-V vehicles is a dirty or malfunctioning console parking brake. This issue renders the braking system ineffective. It also causes a problem when you park your car because it starts to slide.
There are several causes for this console brake's dirty and damaged condition. One of the leading causes, you might say, is lack of use.
Additionally, if the brake is exposed to moisture, rust, and corrosion can form, which can also result in problems with the brakes.
Another contributing factor might be improper adjusting or poor wiring. This problem will arise if it isn't installed or adjusted properly.
Solution
Cleaning the brake may solve the issue if it only involves dirt. You must hire a mechanic for that task. The mechanic is aware of where the brake is and how to clean it because cleaning the electrical brake is quite different.
[Note]: Sometimes the Honda CR-V brake switch or button experiences issues, but it often appears that the brake is defective or clogged with dirt. Therefore, part of brake troubleshooting includes checking the switch. If this is the situation, contact a professional who specializes in electrical brakes.
Issues with Servo motor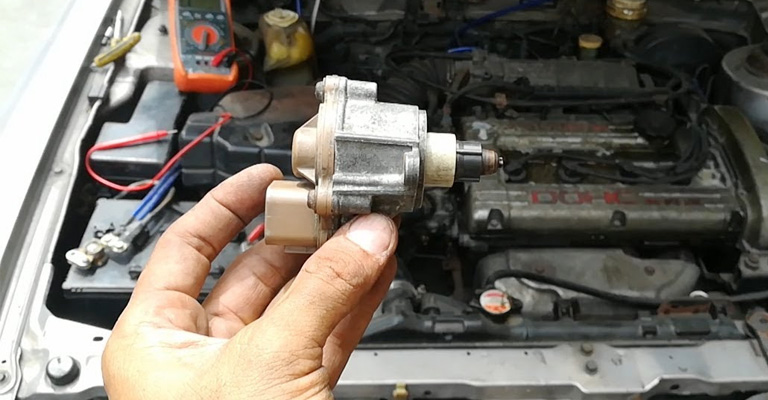 The servo motor in a Honda CR-V's electric parking brake system is a crucial component that helps control the pressure applied to the brake pads. When the servo motor experiences issues, such as overheating or mechanical problems, it can negatively impact the braking performance.
A soft or spongy brake pedal, poor braking performance, or brake inefficiency can all be signs of servo motor damage.
Solution
The replacement of the faulty component, resolution of electrical problems, repair of the control module, removal of rust or dirt, adjustment of the brake pedal switch, etc. are some of the solutions to this problem.
Issues with the braking system light
Faulty braking lights can cause warning messages in Honda CR-V vehicles. And it may lead to potential accidents as they are responsible for signaling oncoming traffic of the vehicles slowing down or stopping. This issue is often caused by weak wiring connections of the braking light components.
Solution
Since the primary source of this issue is faulty wiring. First and foremost, you should concentrate on this element. The location of the problem must be determined by an electrical mechanic, who can also recommend a solution.
Minor Issues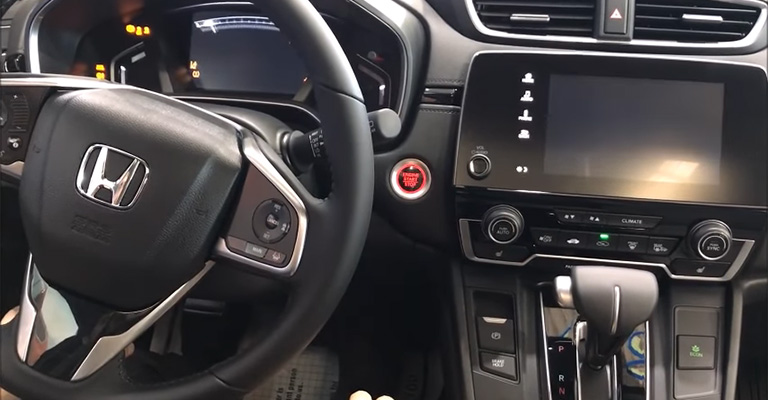 Here are a few additional, less serious issues with the brake system on the Honda CR-V.
Power supply issues
Because the Honda CR-V brake system is entirely powered by electricity, it requires a better, more reliable power source in order to operate.
The power supply's own operation won't go as planned if the proper power isn't delivered at the appropriate time.
For instance, turning on the warning lights or reducing stopping power. The risk problems consequently become more serious. And the main causes of this power outage are frayed wiring, faulty electrical equipment, and a low battery.
Solution
You can first determine whether your battery is low or not. If the battery isn't the issue, it might instead be bad wiring or defective components. In this situation, you must contact a professional who will analyze the situation and recommend the best course of action.
Oil leaks
Honda CR-V oil leaks can lead to a number of issues, including reduced brake performance. If the brake pads become contaminated with oil, the brakes may stop working properly and lose their grip on the rotor.
Decreased braking distance and increased stopping distance are the main issues that can arise in this situation. As a result, there will be a higher likelihood of an accident.
Solution
The primary remedy for this problem is to identify the leak and fix it. You have two options for dealing with this problem: taking your car to the mechanic shop or hiring a professional.
FAQs
The following are some commonly asked questions by people regarding the Honda CRV brake system.
Can my Honda CR-V be driven while the brake system warning light is on?
It's obviously a no if you're looking for suggestions or advice. When your car's warning light is on, especially the one that is connected to the brakes, you shouldn't drive. It will be insanely risky and increase the likelihood of an accident. However, the car will still be drivable despite this problem.
Even with the braking issue, is buying a Honda CR-V today a wise choice?
We believe it is safe to purchase this vehicle. Although their recently introduced automatic braking system has received some criticism, it is only present in a small number of vehicles. Ultimately, the Honda CR-V is an excellent SUV.
Is it possible to fix the Honda CR-V brake system issues at home?
Some brake issues may be repairable, but major issues are extremely difficult. Car braking system repair necessitated the use of professional tools and knowledge; if you are not an electric brake expert, you should not attempt it at home.
Final Words
By now, you should know what are honda CRV brake system problems and the solutions to these issues. The Honda CR-V brake system is an electrically operated automatic function. However, for a variety of reasons, this brake system is exhibiting significant flaws.
We have discussed all of the common causes of this problem, and we have also proposed some solutions. When there is a problem with a brake, especially an electric brake, it is always best to consult an expert, considering how sensitive this topic is.