Mechanics and owners use diagnostic codes to determine what's wrong with their vehicles. So, it is likely that you are wondering what the problem is if your mechanic has pulled code P1009 from your car.
In the case of a Honda Accord, diagnostic code P1009 means the variable valve timing control advance is malfunctioning. This can be caused by a number of problems, including:
Blockage of the VTC
Problems with the mechanical system
Actuator failure in VTC
Problems with engine oil
The error code you receive sounds pretty severe, so what should you do if you see it? Don't worry; we've got you covered. The purpose of this article is to explain what you can do if you have a P1009 diagnostic code on your Honda Accord, so you can restore your vehicle's functionality as soon as possible.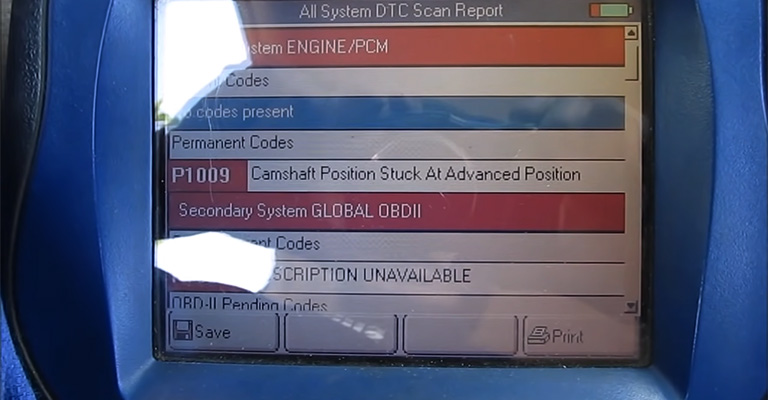 P1009 Honda Code Definition: Variable Valve Timing Control Advance Malfunction
Controlling the intake camshaft phase is done through the variable valve timing control system (VTC). The valve timing can be optimized based on driving conditions using oil pressure to operate the VTC actuator.
A camshaft position (CMP) sensor A is used by the Engine Control Module (ECM) / Powertrain control module (PCM) to monitor both phase control commands and actual camshaft timing.
The diagnostic trouble code (DTC) is stored if there is an over-advanced camshaft phase (compared with the directed value) or if the camshaft phase is otherwise abnormal.
What Does Engine Code P1009 Mean?
The VTC system controls camshaft oil intake. Oil pressure is required for proper operation and is connected to the vehicle's computer.
By providing optimal engine efficiency and performance, the VTC system can maximize engine performance. The process reduces emissions as well. The Honda Accord can display the P1009 code when something is wrong with the VTC.
What is VTC?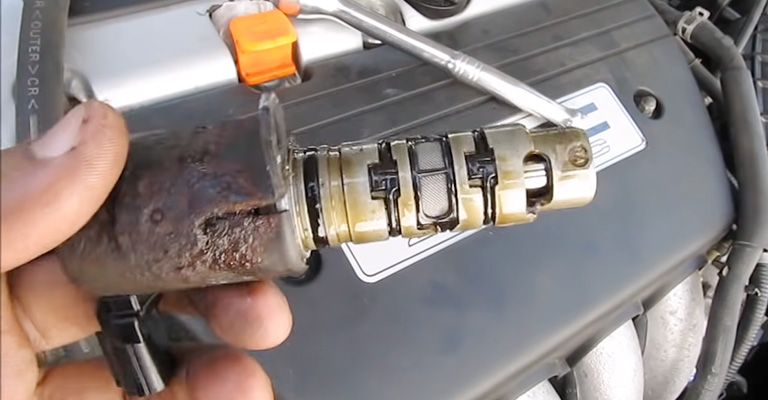 Various valves allow the engine to take in air. Engines run smoothly and effectively because of the air that drives them. In the VTC system, oil is taken in through valves.
Camshafts are lubricated with oil. The VTC system is dependent on oil pressure for proper operation. For adequate control, it is connected to the vehicle's computer.
A huge significance is attached to the VTC system. Assists in operating the engine efficiently by controlling the amount of oil entering the camshaft. Additionally, it ensures that the vehicle performs well.
Furthermore, the vehicle's emissions are minimized. As a result, fuel consumption is reduced. Any issue with the VTC system can result in the P1009 diagnostic code being generated.
Honda P1009 Symptoms
It is also possible to set the P1009 code by stretching or damaging the timing chain or tensioner. If you plan to replace your timing chain or tensioner, you should check your engine's oil level and condition. If necessary, replace the engine oil and filter with those recommended by the manufacturer.
What Are The Possible Causes Of The P1009 Honda Code?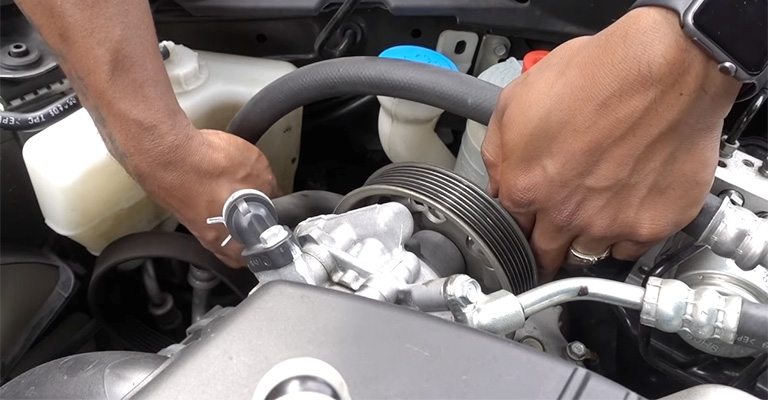 When you don't know the cause of a VVT advanced malfunction, knowing that you have one doesn't help much. The problem is sometimes caused by engine oil problems, such as dirty oil or low oil levels.
An oil control solenoid, circuit problem, or VTC strainer blockage may cause this error. In addition, faulty VTC actuators and engine mechanical problems can contribute to these issues.
VTC wiring harnesses and connectors can be visually inspected to find the problem. However, you might want a professional to check it out if you don't notice any problems.
It's not enough to know you have a problem with the variable. This code needs to be investigated further to determine what has caused it to appear. Without going to the root of the problem, you cannot resolve it.
The key to determining the cause of the malfunction is to identify what has been causing it. For example, diagnostic code P1009 can be caused by the following factors:
Problematic VTC Actuator
The best way to diagnose a problematic VTC actuator is to have it checked by a professional. This part has a lot of complexity, so it is best left to a mechanic. There are times when this part cannot be repaired. Don't let it get worse. Have it checked as soon as possible.
VTC Blockage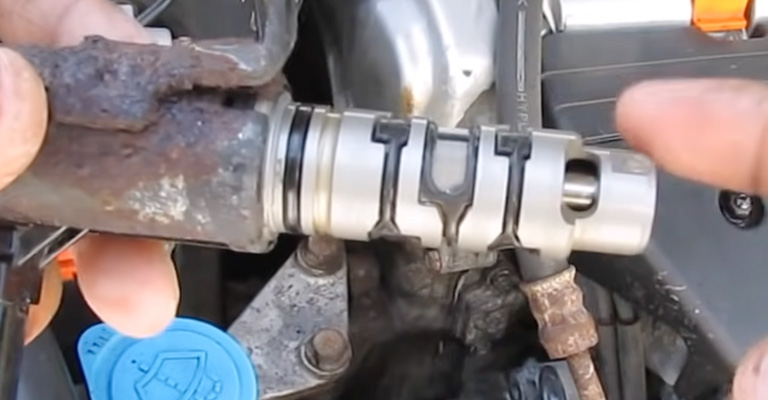 Dirt may have stuck to the VTC strainer. You can restart your vehicle by cleaning the solenoid connections properly and checking the connections to the solenoid.
Some Mechanical Problems
The VTC system may be experiencing some mechanical problems. Therefore, you should take your car to an expert for a thorough inspection.
Issues with Engine Oil
At specific intervals, engine oil needs to be changed. Therefore, an engine oil issue might be the cause of the P1009 diagnostic code. How will you figure out its engine oil? Find out what warning signs you might experience by diving in.
Exhaust Smoke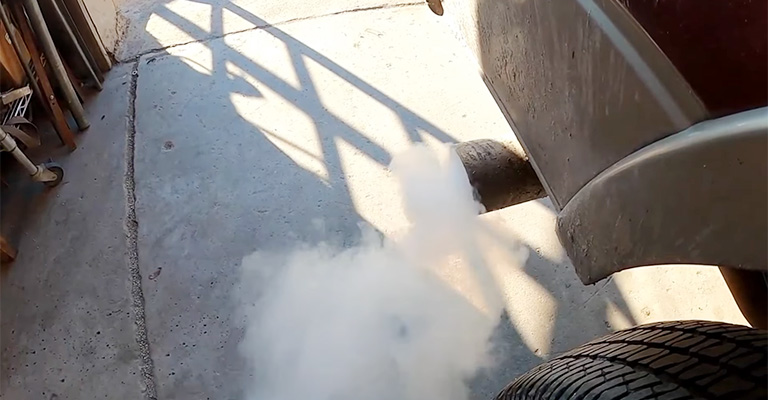 This could indicate a problem with the engine if you notice smoke coming from the exhaust.
Contaminated Engine Oil
A buildup of dirt and debris in the oil may have occurred over time. Therefore, you should change your engine oil regularly for proper engine lubrication.
Engine Light
When this error code appears, make sure the engine light is on. Insufficient engine oil causes the light to illuminate. There is a lack of lubrication in the engine, causing this light to appear. Adding oil is time-consuming. Do not do this until you have checked for leaks.
Knocking
For moving mechanical parts to operate effectively and smoothly, oil is used. Increasing lubrication improves performance.
A worn-out oil will not provide adequate lubrication, however. The engine will produce a knocking sound as a result. If you hear any weird noises from the engine, you know what the problem is.
Honda P1009 Diagnosis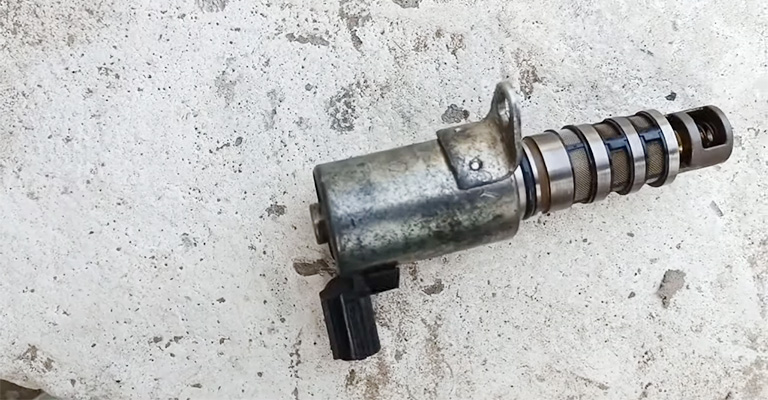 Since most Accords' VTC actuator is easy to access, P1009 is not the most difficult code to diagnose. Therefore, as we progress up the ladder of difficulty, we will start with the easiest/most likely causes.
Check the Oil
You should start by checking the engine oil level of your Accord when diagnosing P1009. Low oil pressure may mean that the VTC actuator does not function properly.
VTC actuators and strainers can clog up if the oil is super dirty, even with a full oil level. So VTC actuators are separated from the oil supply by a strainer screen. The oil can be changed to see if the code is cleared. In that case, you'll need to move on to the next step.
VTC Actuator
A solenoid controls the VTC actuator on your Accord. Make sure the wiring to it is in good condition. Ensure the connection is not loose and that it is not frayed.
The VTC actuator itself can become soiled with oil. In that case, you must thoroughly clean it. Also, cold starts can sometimes cause these to rattle when they go out.
VTC Strainer
There can be some difficulty reaching the VTC strainer. There are usually engine accessories blocking it, so you first need to remove them. Then, upon reaching it, you can check it out.
Clean the brake parts with brake parts cleaner to remove any grime. Outright replacement is also an option. After you've checked it out, you can move on to the VTC actuator.
How to Fix the P1009 Honda Code?
The first thing I would do is check to see if the solenoid that sticks through the timing cover is still plugged in. Next, check all timing marks after you remove the valve cover. Finally, look for one cam that's jumped time by a tooth or more. The timing chain needs to be replaced if it has.
Check the chain for stretch according to the manual (measure the tensioner plunger extension). There's still a need to replace the chain if it's stretched beyond specs.
The plunger should ratchet out and not collapse, make sure the tensioner teeth aren't stripped.
You'd also need to change your oil more often and/or use better oil. Changing oil every 8k is too long if the chain's already stretched.
Final Words
It is recommended to check the engine oil if your Honda displays a P1009 error code. The oil pressure warning may indicate a drop in oil pressure.
A VTC actuator problem is the second most common cause. Again, bringing the car to a repair shop and having it checked by a professional is the best action.