Buying a Honda Civic is one of the most common cars to purchase. This is because Honda Civics are known for their reliability and affordability. It's an economical car with great fuel efficiency. The Honda Civic is also very spacious and has more than enough cargo space for most needs.
The Civic LX and EX are both sedans, but they have different features. The LX is the base model of the Civic and the EX, on the other hand, is a more premium car. While both have the same engine, the EX comes with a turbocharger and an upgraded audio system.
Difference Between Honda Civic Lx And Ex
In terms of practicality and safety for the whole family, the Honda Civic is one of the best midsize sedans available right now. It is a relatively easy car to drive, and it has excellent gas mileage.
In the 2022 model year, there will be two Sedan trim levels being offered by Honda: the Civic LX, which is the base trim of the Civic, and the Civic EX, which is the slightly more elegant version of the Civic.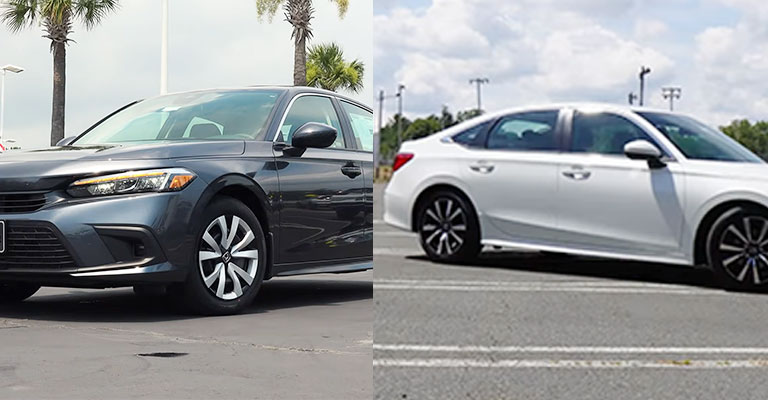 Discover which Civic version is right for your busy lifestyle by comparing the similarities and differences between these two versions of the beloved Civic.
Performance
It is true that both Honda Civic sedans are smooth and efficient to drive, but their engines are different.
As part of the 2022 Honda Civic LX, the 2.0-liter, four-cylinder engine comes equipped with a continuously variable transmission (M-CVT) that adapts as you drive in order to bring you better performance and flexibility.
Powered by an engine that produces 158 horsepower and 138 pound-feet of torque, the Honda Civic LX delivers the fuel economy you expect from a Civic, achieving 31 mpg in the city and 40 mpg on the highway.
Considering the EX trim is a good option if you're looking to increase the power and efficiency of your car. The vehicle features a 1.5-liter turbocharged four-cylinder engine that is capable of boosting the performance of the vehicle.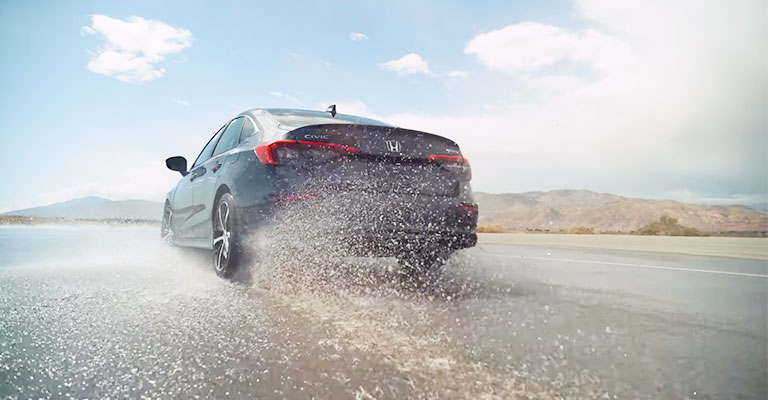 As well as the engine, the LS trim comes with a continuously variable transmission (LL-CVT) that offers 180 horsepower and 177 pound-feet of torque, which is a significant upgrade from the LX trim, as well as an automatic transmission.
Furthermore, the EX offers enhanced fuel economy with a 33 mpg city rating and a 42 mpg highway rating, which is a significant improvement.
Interior
Despite the fact that black cloth upholstery is standard on the LX trim of the 2022 Honda Civic, some models of the 2022 Honda Civic can be found with gray cloth upholstery in order to complement the exterior color scheme.
EX trims are available with a number of elegant interior features, such as a leather-wrapped shift knob and steering wheel, heated front seats, and rear armrests. Some of these features are optional extras.
There are some family-friendly features included in the EX, such as rear cup holders and a storage pack on the back of the passenger's seat.
There is also a dual-zone automatic climate control system, which lets you adjust the temperature in the back seat to suit the needs of your passengers without affecting the settings in the front.
However, even though the LX only allows for one consistent temperature throughout the cabin, it still comes standard with automatic climate control for comfort no matter what the weather is like.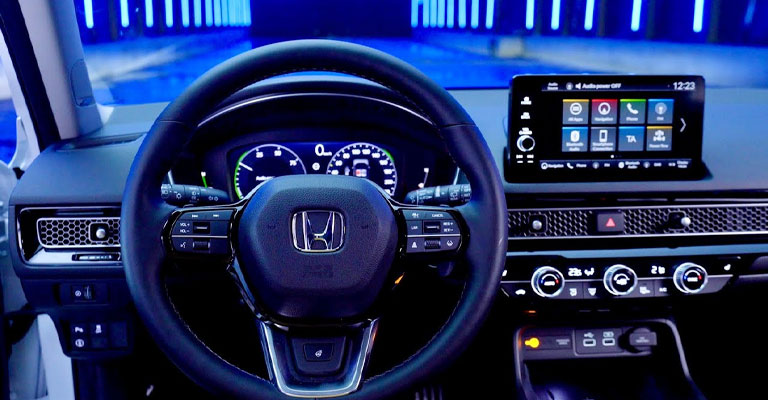 In terms of cargo space, both the LX and EX have 14.9 cubic feet of space available, which is an improvement over previous model lineups, but this highly adaptable vehicle is very useful for everyday life and traveling.
With both sedan trim levels, you can fold down the back seats for additional storage space for luggage, groceries, or pets, no matter which trim level you choose. There is no difference in the amount of legroom for passengers between the two models, both of which seat five passengers.
The interior appears open and spacious thanks to the expansive front panel, and both trims come with a 7-inch Driver Information Interface. A 160-watt audio system is included with the LX, while the 180-watt audio system is included with the EX.
Among the features on both 2022 Civic Sedans is a 7-inch touch screen with Bluetooth connectivity, Android Auto, and Apple CarPlay. HondaLink and SMS text messaging are built into both trim levels, and there is a USB port with smartphone compatibility.
Exterior
2022 Honda Civics come in both the LX and EX trim levels, both of which feature a sharply designed body. The EX has heated exterior mirrors, whereas the SX has not. Both have an automatic headlight, an LED brake light, and a LED taillight.
A power sunroof adds flexibility and style to the EX. Six paint colors are available for the LX: Rallye Red, Aegean Blue Metallic, Crystal Black Pearl, Lunar Silver Metallic, Meteorite Gray Metallic, and Platinum White Pearl.
In addition to these colors, the EX also comes in a soft, sleek shade of baby blue called Morning Mist Metallic. Compared to the 16-inch wheels on the LX, the 17-inch black glossy wheels on the EX are a slightly larger, more stylish alternative.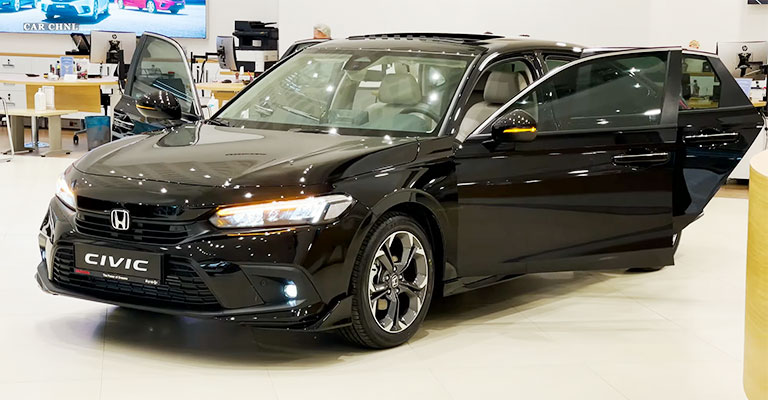 There is a compact spare tire included with both trims of the vehicle, as well as durable all-season tires. They both come with remote-disarming security systems and matching door handles that match the exterior paint color.
An aftermarket security system is available for Honda known as Karr Security System.
Safety Features
There is no doubt that Honda's latest sedans are safe and family-friendly, and the classic sedan boasts a reputation for durability and family-friendly features.
Keeping you safe and informed on the road is one of the primary goals of the 2022 Civic LX and EX, both of which are equipped with intelligent safety and driver assistance technologies.
To prevent the vehicle from straying into other vehicles from the rear or sides, both trims come standard with Collision Mitigation Braking System and Road Departure Mitigation System.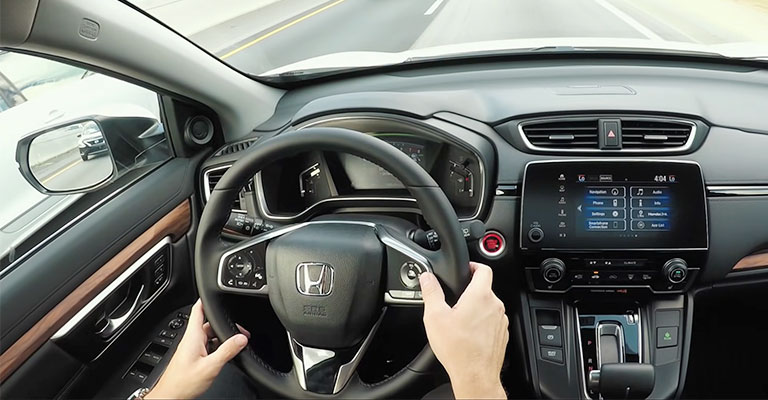 Aside from lane management technology, brake assistance, and forward collision warnings, both trims also offer lane-keeping technology to help you avoid collisions.
On both LX and EX models, using the adaptive cruise control allows you to control your speed. Furthermore, both trims are equipped with automatic high beams and a multi-view rear camera for enhanced visibility. Both trims come with comparable safety packages, but the EX trim also detects and alerts you to blind spots.
Final Words
A few things that are immediately noticeable are the moonroof and spoiler of the EX. There are largely no differences in technical details between an LX and an EX.
To put it simply, there are many more "bells and whistles." Visiting your local Honda dealer and taking a test drive is the best way to compare LX and EX models and find a Honda Civic that meets your needs the most.