A car's dashboard has lights for many different purposes, such as the oil light, the brake light, and the battery light. These lights are indicators that something is not working correctly with your vehicle.
If your dashboard lights are flickering or dimming and your car won't start, it could be a sign of a problem with bad ground or relay.
If the dashboard lights are flickering and the car won't start, the battery might not be charged enough to start it. Your battery is likely to need to be replaced in this case.
A lot depends on the vehicle's type, year, and engine. You should know a few things about flickering dash lights if they are flickering and flashing like old holiday lights.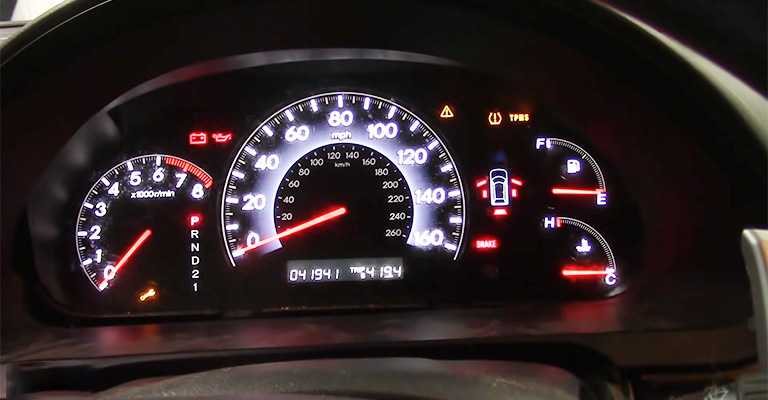 Why Does My Dashboard Flicker When I Try To Start My Car?
If your dashboard lights are flickering or dimming and your car won't start, it could be a sign of a problem with your alternator.
The alternator is an essential component of a car because it produces electricity to power all of the electrical components in the vehicle. This includes headlights, radio, windshield wipers, and more.
If you notice any changes to your dashboard lights or your car won't start after driving it for a while, you should get it checked out by a mechanic immediately.
As you drive, the alternator recharges your car's battery and distributes electricity. Battery power is also provided to other features such as the electric power steering, the power windows, windshield wipers, heated seats, and the audio system.
It can affect all of the electronic components in your vehicle if the alternator fails to charge the battery properly.
1. A Dying Battery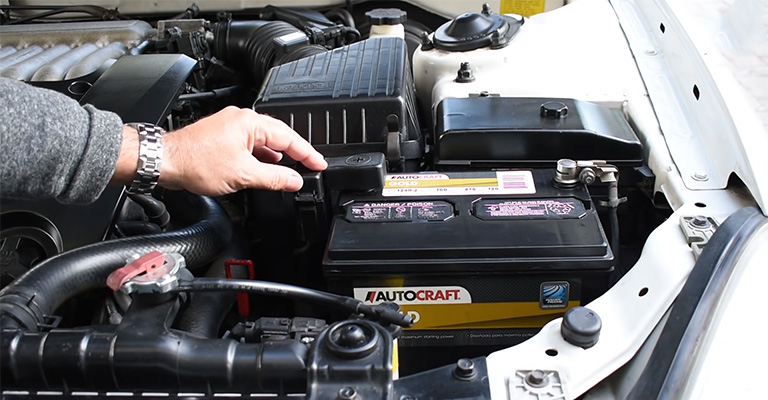 You may notice your dashboard lights flickering because of a dying battery. An essential part of your car's electrical system is the battery. The dash lights can flicker if the battery isn't working properly. Testing your battery is a good idea.
You should remember that if your car battery is new, the alternator could be responsible for flickering dash lights.
2. Faulty Connection
Your battery and starter are connected, but something is loose. One of the wires connecting the battery to the spark plugs may have a problem, or the starter may need to be replaced.
Whenever you have trouble starting your car, ensure all these wires are connected tightly. It is also possible that the engine bay connection is faulty if none of this works.
3. Bad Ground Connection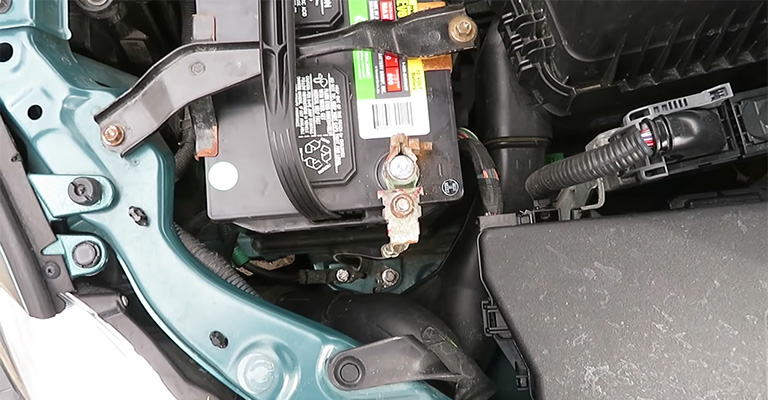 Known as a ground connection, the battery's negative terminal is connected to the vehicle's body/chassis.
It's also necessary for the engine to have a ground connection, but it can't conduct electricity because of the way it's mounted. This is accomplished by connecting the engine and chassis with a ground strap or wire.
When the chassis or engine ground connection goes wrong in your car because of corrosion or rust, it is possible to experience a wide range of electrical problems, from clicking noises to flickering dashboard lights to trouble starting your car.
4. Starter Relay
An electrical current must be sent to the starter relay for the starter to work. As a result, metal contacts will be engaged to start the engine.
Relays also limit the amount of current that can be sent through when you turn your key. You may be unable to start your car if you have problems with the starter relay.
5. Worn Spark Plugs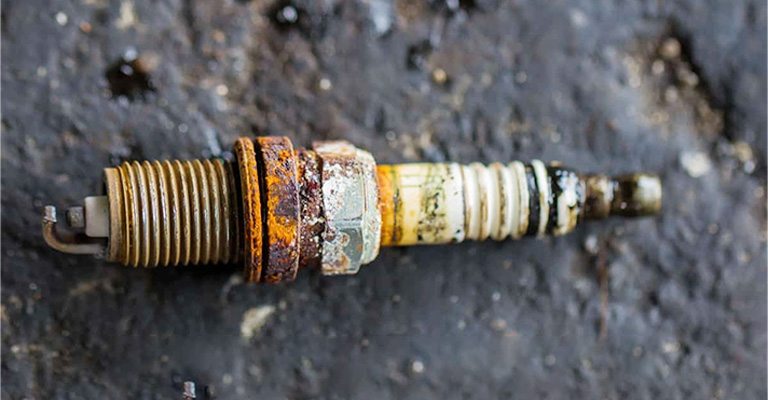 There are times when an engine won't start because a spark plug has worn down and is no longer firing. You may also experience flickering dashboard lights if this is the case.
Consequently, starting your car can be challenging if your spark plugs aren't producing enough fire. You must replace these spark plugs with the same type as those that you removed.
6. Corroded Battery Terminals
The battery terminals may be faulty if your car won't start, or the dashboard is flickering. You won't be able to start your car if the codes are corrupted.
Besides having trouble starting your car, you might also have problems with the dashboard lights flickering on and off. Baking soda and a wire brush are all that is necessary to clean these terminals.
7. Loose or Dirty Battery Cables
There is a possibility that your battery cable is loose or dirty if your car does not start. However, a poor connection is a reason why the car won't start. In this case, all terminals must be cleaned up, and old corroded cables must be replaced.
8. Faulty Headlamp Switch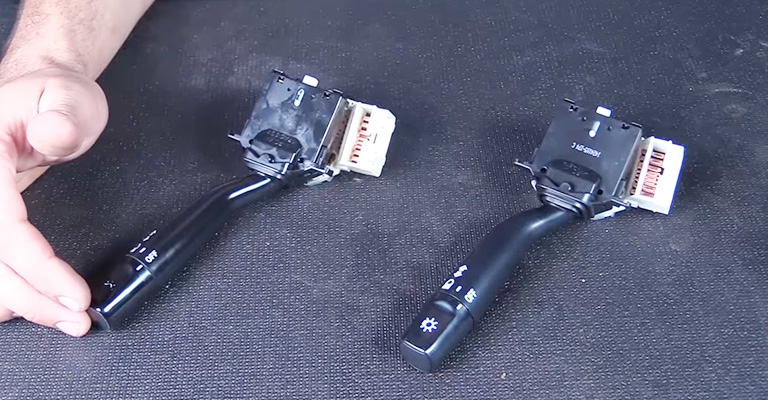 A faulty headlamp switch may cause your dashboard lights to flicker, but your car will not start. In addition, you may want to check this if none of your dashboard's lights are on.
It is a good idea to check the fuses first to ensure that they are all working. It is recommended that you have the switch replaced by a mechanic if they are okay.
9. Faulty Ignition Switch
It is sometimes possible for your car to not start due to a faulty ignition switch. This type of issue typically causes the dashboard lights to flicker but not completely go out.
The ignition switch usually powers all electrical components inside your vehicle. It will be difficult to start your engine if it isn't working properly.
What's Happening When Your Headlights And Dash Lights Are Flickering?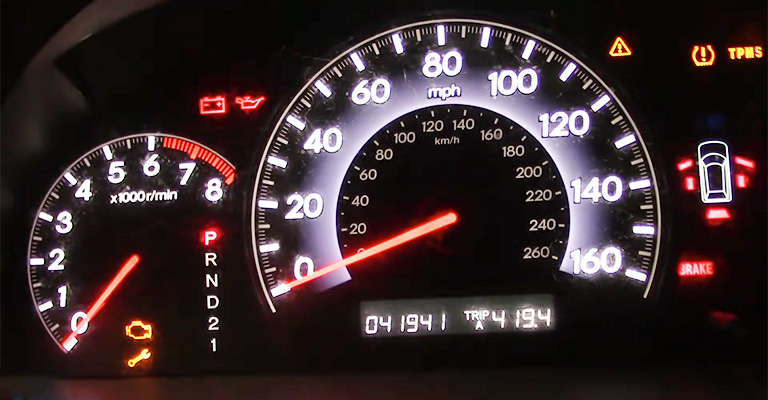 The alternator is more likely to be worn out when you see flickering dashboard lights in conjunction with flickering headlights.
The alternator usually needs to be replaced when it wears out. Bad alternators may also show the following signs:
Noises like growling or whining
When the alternator seizes, it will smell like burning rubber
Having trouble starting your car
A frequent stalling of the application
Lights that are too bright or too dim
Accessories that are malfunctioning or are slow to work
Batteries are illuminated with a warning light
It's bad news when your alternator fails for a number of reasons! Your battery may not be able to recharge enough, resulting in a slow drain to the point where you'll need a jump start to get it going again.
As spark plugs need electrical current to create a spark, your engine will stop running if your alternator fails completely.
When Your Dashboard Lights Flicker And Your Car Won't Start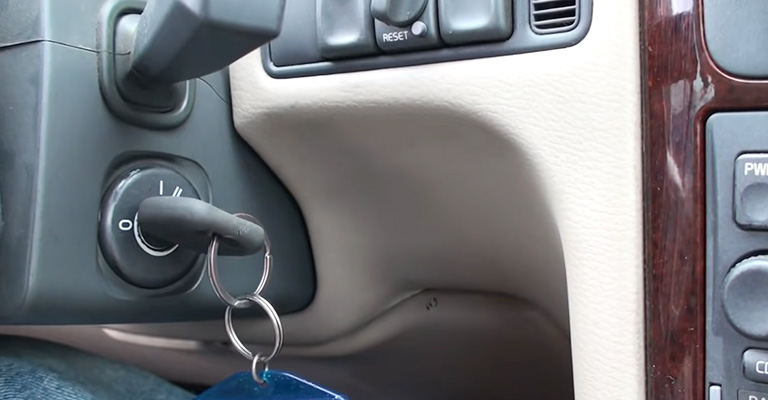 Likely, the battery will not have enough charge if the car won't start or the dashboard lights are flickering. As a result, you will likely have to replace the battery.
Your car's dash lights may also flicker when it doesn't start for several reasons, including:
A bad control module
The ignition switch is faulty
Batteries with dirty or loose cables
An alternator failure has resulted in a bad battery
Can A Bad Starter Cause Dashboard Lights To Flicker?
It could mean your starter is damaged if your car won't start. Starters are responsible for turning over the engine, so your vehicle might have trouble starting if they are weak or broken.
There are usually two reasons for this: physical damage to the starter itself or light wear and tear.
Can a Fuse Make your Car Not Start?
A blown fuse can sometimes be the culprit when troubleshooting engine bay connections. The most common effect is a flickering dashboard light. The majority of the time, it is always possible to affect more than just that.
Replace the fuse with another of the same amperage if this is happening. Having a blown fuse could indicate a problem with your car's wiring or electrical system.
Notes:
The first thing you should try if your car won't start, but it's flickering on the dashboard is to start with the basics. You should check your battery first and ensure the cables are tight and the terminals are not corroded.
Try jumpstarting the car next to see if it starts. If those do not work, you may have a deeper issue, such as a faulty alternator, a failed starter, or even a more serious problem.
Final Words
A variety of factors cause flickering dashboard lights and no start. Starting with easy-to-diagnose causes should be your first step when looking for the cause.
Visiting a workshop is recommended for laypeople in any case. If you have a no-crank issue, a professional mechanic can diagnose it quickly.