Despite its reliability, the Honda Accord contains hundreds of interconnected parts, and like any machine, sometimes it fails to perform as expected.
Engines that crank but do not start are usually caused by either a lack of fuel or a lack of spark. So, make sure the tank is full of gas. It would be pretty easy for a shop to check for spark during cranking.
Honda Accords are known to have a malfunctioning fuel pump relay, according to reports on most Honda forums. If you're going to guess and take a chance on something, that's where you have the best chance of success.
If you can still do this with a coil-on plug, use a spark tester or an old plug connected to a plug wire.
Check to see if the fuel pump pops when you turn on the engine or listen for a momentary pump running when you turn the key. Otherwise, dozens of possible causes and parts will need to be replaced.
We'll let you know what you can do to fix each situation. But basically, when you turn the key, and the engine turns but doesn't start, you've got a crank/no start.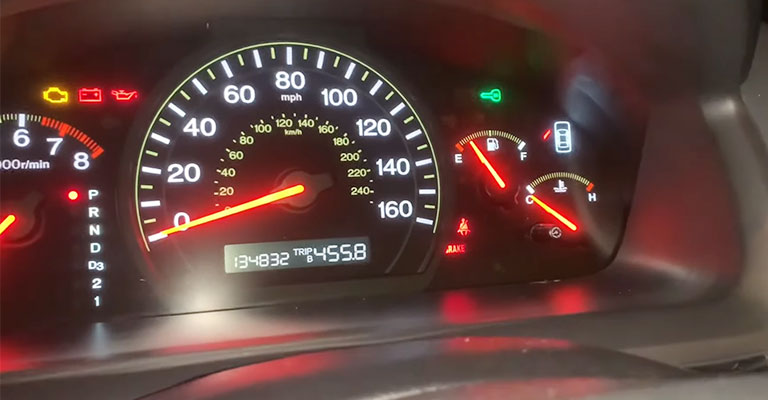 Honda Accord Engine Cranks Over But Won't Start – Causes & Fixes
Air, fuel, and ignition are always required to operate a vehicle. There are a few reasons why a Honda Accord won't start after cranking.
Having trouble starting your Honda? The problem could be that you aren't getting enough fuel to the engine. Fuel injectors that are not working correctly, fuel filters that are full, or spark plugs that are worn out can cause this.
Having a Honda Accord that won't start but cranks can really make your day a mess. However, before calling a mechanic, you should check a few things first.
1. Check The Fuel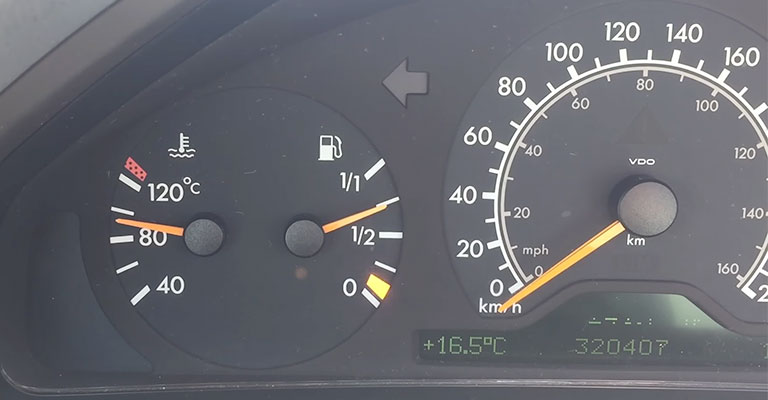 Maybe you don't have enough fuel, or your engine doesn't get fuel. Whenever too much or too little fuel is injected into the combustion chamber, or when it is injected at the wrong time, the engine cannot start. It will be one of those cases where the engine cranks over but doesn't actually start.
You might have a fuel pump issue, fuel filter problem, fuel injector problem, or fuel line problem. Even though it's a stretch, some of those options impact the system. Cleaning the fuel injectors is the first thing to do.
2. Check Fuel Pressure
Maybe fuel pressure isn't getting to the engine fast enough. When the fuel's in there, it's easy to start. You have to wait for it to prime again after sitting. Fuel could be backfeeding into the tank because of a plugged filter or pump.
If you're having this issue, check the fuel pressure first. Make sure the gauge builds pressure right away when you do this while it's cold.
3. Checking Spark at the Spark Plugs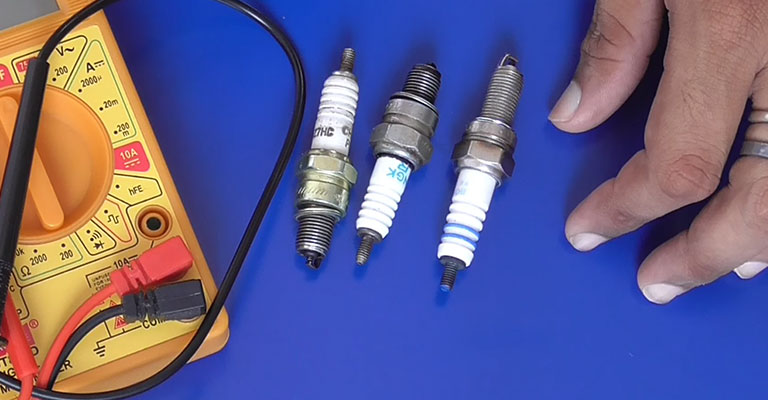 The spark plugs aren't getting the electrical spark if it's not fuel. Look for sparks. An engine will not start if there is no spark to ignite the fuel mix in the combustion chamber.
Turning over or "cranking over" is all it will do. It won't run. There are other factors contributing to spark issues besides the plugs.
Be sure to check the spark plug wires, the distributor or module, and the gap between the plugs. The ignition system depends heavily on all of these factors.
Test for spark. Remove a spark plug wire and insert a spark tester. Crank the engine and check for spark. No spark means a faulty ignition system.
4. Checking Battery Voltage and Connections
A weak or dead 12v battery is most likely the cause of your Accord not cranking or cranking very slowly.
Ensure the battery in your vehicle is in good condition. A battery with 12.5 volts should be used. Alternatively, you can jumpstart it if you don't have a voltmeter. 
There are many problems associated with a low battery. The starter battery can be tested for voltage, acid level, and condition by measuring the voltage between its poles.
It is possible that the capacity of a new car battery has not yet been reached. You need not worry about anything. It takes time for a new battery to reach its full capacity.
5. Make Sure The Key Fob Is Working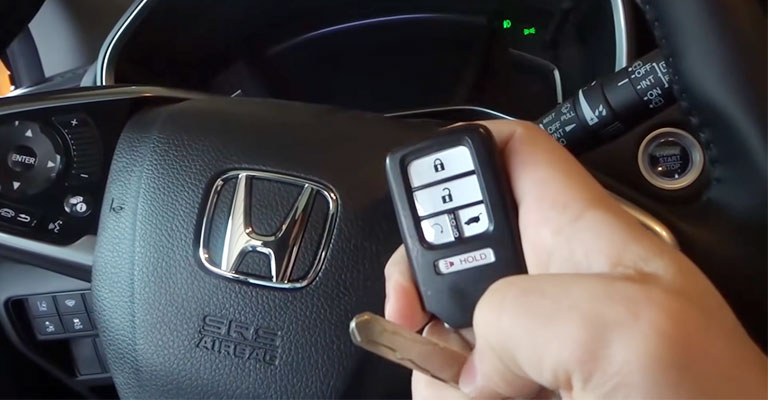 The next step is to check that your key fob has a good battery. To lock or unlock the doors, use the key fob remote. It should start after 30 seconds of turning on the ignition.
In the event that it doesn't, lock and unlock the driver's door with the physical key and turn the ignition on for 30 seconds. In cases where the vehicle still won't start, a scan tool will be necessary to determine if the problem lies with the anti-theft system.
6. Use A Scan Tool
If any trouble codes are stored, you will need to use a scanner to read them and look at the data in the anti-theft module to see which inputs/outputs it recognizes.
If you have a problem with the key, receiver, module, or any other system component, this will determine where the problem is.
7. Try Jump Starting the Vehicle
Use jumper cables to connect to a running vehicle and see if that gets the engine turning over.
Honda Accord Wont Start – Cuses of No Start Condition
If the above troubleshooting does not identify the cause, here are some likely culprits:
Failed starter motor – Starters can wear out over time and need rebuilding or replacing.
Faulty crankshaft position sensor – This sensor must detect engine position for spark and fuel. Bad sensors cause intermittent no-start.
Weak fuel pump – The pump may not provide sufficient fuel pressure for starting.
Immobilizer system issue – The anti-theft system could be malfunctioning and preventing the car from starting.
Bad ignition switch – Faulty switches can interrupt the electrical current required for starting.
Safety Warnings
Use caution when jump starting, connecting positive to positive and negative to ground. Do not allow battery terminals to touch.
Fuel pressure testing should be done in a well-ventilated area away from ignition sources. Relieve pressure before disconnecting the gauge.
Other Possible Causes For Honda Accord Cranking But No Start Condition
Still. not starting? You need more checking –
Injector Failure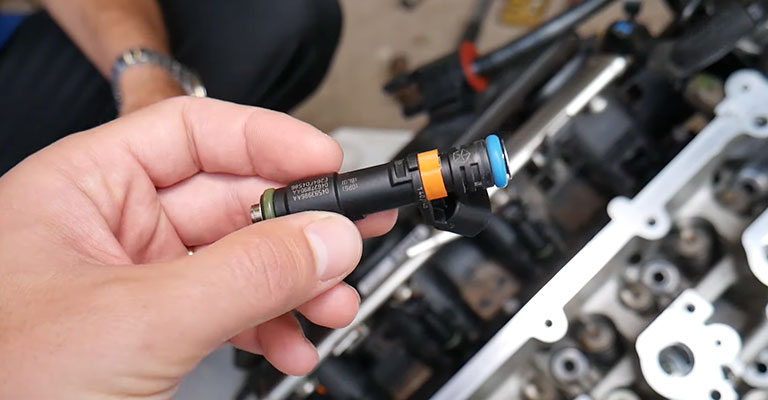 Check whether the injector is clogged or not; there may be debris in the injector nozzles that prevents them from working correctly. It might require replacing the injector.
Filter Clogged With Fuel
It won't start if you run out of gas in your Accord. Don't forget to fill up the tank before doing anything else. It may need a fuel filter replacement if you have already filled up the tank and it still won't start.
It is possible for the filter to become clogged with dirt over time, which can prevent the car from running as it should.
Fuel Pump Malfunction
When you have tried all the easy fixes, and nothing works, your Honda Accord may not start because of a faulty fuel pump. You may hear a whining sound when starting a car with a bad fuel pump.
Relay Malfunctioning – Checking for Fuse Relay Issues
You could also have a bad starter relay, causing your Honda Accord not to start. Battery power is supplied to the starter by the relay. Your Accord may not start if the relay doesn't work, or it may take a while for it to get started if it does.
The Solenoid On The Starter Is Faulty
When your starter starts but takes longer than usual, or the engine continues to turn over, your starter solenoid is malfunctioning. It is possible for a solenoid to become stuck or corroded, which makes it less efficient.
An Incompetent Starter Motor
It is possible for your Honda Accord to not start due to a bad starter. In this case, the engine may turn over but not catch. It is possible for the starter to make a noise but not catch it if it is defective.
Fuse Blown
You may have blown a fuse if you've cleaned the batteries' cables and terminals, but you're still experiencing problems. To find out which interior fuses are blown, check your owner's manual.
Then, to inspect the electrical system, find the one that corresponds to the system and remove it from its socket.
Alternator with a problem
In addition to faulty ignition switches, a faulty alternator can cause your Honda Accord not to start. Your alternator probably needs to be replaced if it charges the battery but dies quickly.
There is a possibility that the alternator has stopped working or that the voltage it produces is incorrect.
The Terminals Of Batteries Are Corroded
The corroded terminals of your Accord can result in electrical problems or prevent it from starting. Cleaning the terminals with baking soda and a wire brush will be necessary after you remove the battery cables. Make sure they are reattached correctly by tightening them after you are finished.
Cables Loosening On Batteries
A loose or corroded battery cable can also prevent your Honda Accord from starting. Before moving on to other possible problems, check that the cables are tight, clean, and corrosion-free.
The Bottom Line
Honda Accords will eventually experience problems, just like any other vehicle. Check that the battery is charged, that the cables are tight, and that the terminals are clean.
To troubleshoot your key fob, make sure the battery is not dead. You can seek assistance from a Honda mechanic if you feel overwhelmed.