The Check Engine Light is a light on the dashboard of your car that indicates if there is a problem with your engine. You may see the check engine light for a variety of reasons, from a loose gas cap to a malfunctioning catalytic converter.
A check engine light is illuminated when the car computer thinks something is wrong. It is usually yellow and comes on when there is an issue with fuel delivery, exhaust emissions, or oxygen levels.
In some cases, it may even indicate a failure of the internal engine. A potential quick fix can become a time-consuming and expensive one if you ignore the problem.
If your car's CEL comes on, don't panic. Instead, just take your car to a mechanic who can fix it for you without any hassle at all. 
Most of the time, it is not a big deal, but sometimes it can be. However, if you think that the light is on for no reason, there is a good explanation for that.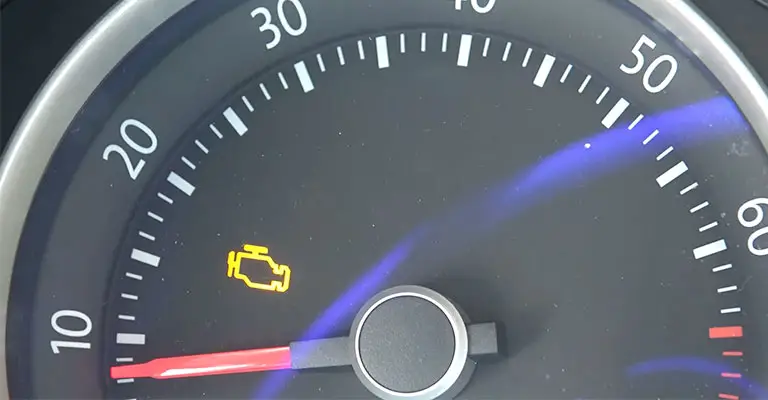 Can An Engine Light Be On For No Reason?
The check engine light can also be on for no reason, which is not always bad. However, sometimes it just indicates that something needs to be checked or replaced.
It's not uncommon for us to drive around with our check engine light on for days or even weeks. But, if we don't know what it is, how can we tell if it is something major or minor?
The check engine light will sometimes appear even if the car runs fine. This may be due to a couple of reasons.
First, the O2 sensor is probably the cause of any problems with the car. Modern cars often have this problem, which is relatively easy to fix.
Your Vehicle's Check Engine Light May Be On For The Following Reasons
There is no dashboard notification more unwelcome than the check engine light. Suppose the car runs fine but the light comes on.
A preventative maintenance service might trigger your vehicle's check engine light. Your dashboard may also display a service warning light. The check engine light often comes on because one of these things has gone wrong.
1. Spark Plugs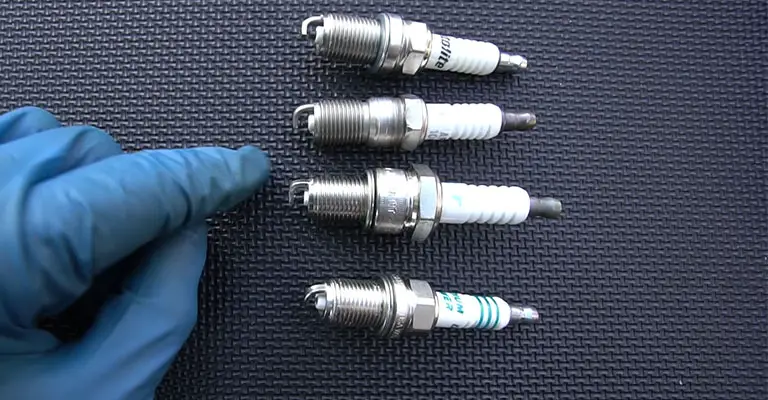 An engine check engine warning will occur if the spark plugs or wires are worn. Likewise, you will likely see your check engine light come on if something is wrong with your vehicle's ignition system.
You may need new plugs and possibly new wires if you haven't changed the plugs in your vehicle since it has over 100,000 miles on it. Another sign of spark plug trouble is stalling.
2. Oxygen Sensor
Oxygen sensors are no different whether too little or too much-unburned oxygen in your automobile exhaust can damage other engine parts if it is too low or too high.
Whenever there is a problem with an oxygen sensor, a check engine warning will appear. This is one of the most common causes of the check engine light appearing on your vehicle.
3. Mass Airflow Sensor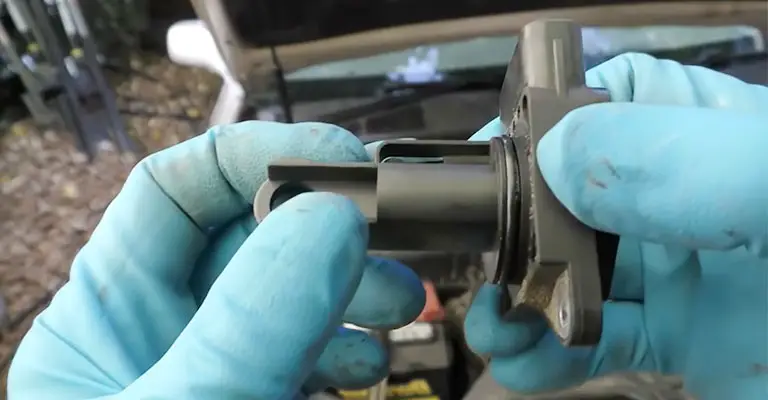 Your vehicle's mass airflow sensor measures the amount of air entering the engine to ensure that the right amount of fuel is mixed with it.
You might have trouble starting or stalling your engine if you do not get the right air/fuel mixture.
Your check engine light will come on if the mass airflow sensor fails because your onboard computer detects that the mixture of air and fuel is improper.
4. Gas Cap
It's probably because you didn't fasten your gas cap tightly the last time you filled up your car, SUV, or truck that your check engine light came on.
Once you tighten the gas cap, you should be able to make a vacuum seal, which will give you a check engine warning.
Your check engine warning will come on if your cap is loose because you didn't tighten it, cracked, or broken.
5. Catalytic Converter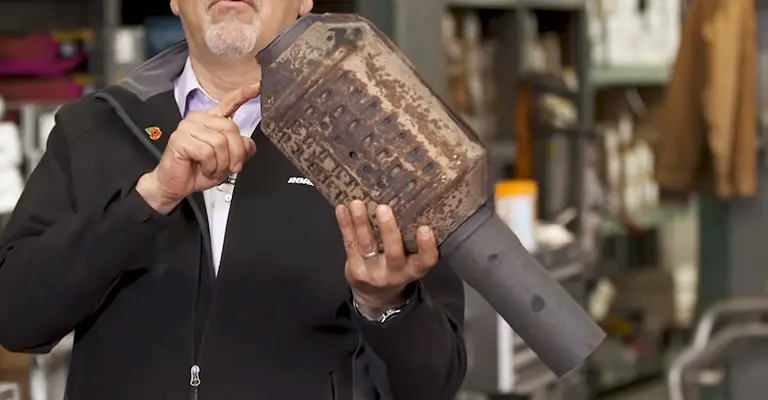 Hopefully, your catalytic converter isn't malfunctioning and setting off your check engine warning.
Our only reason for saying this is that replacing the catalytic converter can be costly, and the vehicle won't run without it.
If your vehicle's exhaust system smells like rotten eggs and you get a check engine light, it is likely the catalytic converter.
6. Transmission Problems
Check engine lights are also sometimes caused by problems with the transmission. In modern cars, the transmission is often integrated with the engine control computer, which makes the transmission more efficient.
In some cars, the transmission light does not have a separate location. Instead, sensors will illuminate the check engine light if they detect a problem, and a transmission-specific code will be thrown if it detects one.
Check Engine Light False Alarms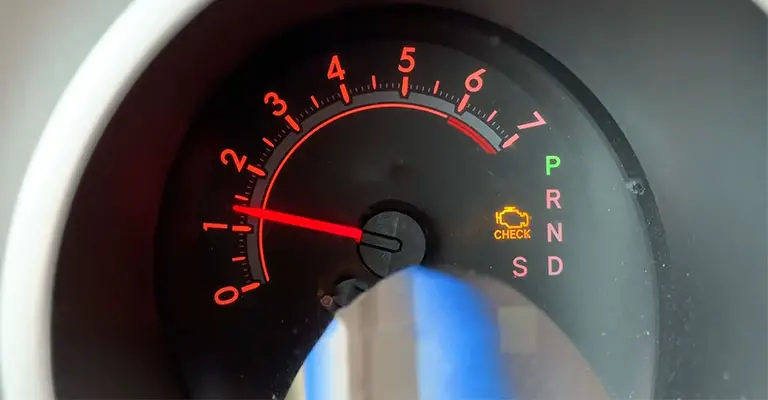 Occasionally, you'll notice the check engine light even if the car runs fine. This may be due to a couple of factors. First, the O2 sensor is probably the culprit if the car has a problem.
Modern cars are notorious for this issue, which is relatively easy to fix. However, there is also a possibility that the gas cap is the problem since gas caps have a limited lifespan but are rarely replaced by owners or dealers.
There are times, however, when your car may be running fine because it is in perfect condition. This is a false alarm caused by the check engine light.
The check engine light may be triggered by a computer error if the code reader displays a nonsense code or does not display any code at all.
Using a code reader, you can clear the code from the system if the problem has been resolved.
It's likely that you've solved the problem or that it didn't even exist if your car runs fine, and the check engine light doesn't come back on within a few days.
Why Do Check Engine Lights Come On?
In the United States, 62% of all check engine repairs are performed, and it is among the top 25 repairs made on cars.
Check engine lights are most often caused by faulty oxygen sensors – sensors used to optimize a vehicle's fuel-air mixture to improve fuel economy and reduce emissions.
Check engine lights can come on for various reasons, and it could be a minor or major issue, so don't panic if you see one while driving. Instead, keep an eye on how your vehicle behaves.
It would help if you used your senses to listen out for unusual sounds and to be on the lookout for surging or shaking.
Make sure the brakes and steering are working. Driving it until you can have it inspected is probably safe if it does not seem to be acting strange.
Gas cap loosening can sometimes cause the light to appear after fueling. In addition, you may need to inspect your catalytic converter.
In either case, you should never ignore the issue forever. Your vehicle's problems could get worse if you do this.
How Serious Is The Check Engine Light?
Is the check engine light always indicating that something serious is wrong with your car? What does it mean? Is something wrong?
Minor issues mostly cause check engine lights, so the answer is no to both. However, there are times when the check engine light comes on for no apparent reason.
However, a check engine light is the first sign of a few serious issues. To ensure that there isn't a serious issue with your car, it's essential to get your check engine light diagnosed right away.
There are other signs of trouble you can look for if you're worried. There are usually multiple symptoms associated with serious car problems.
For example, there's a good chance your engine has a serious problem if you hear a loud ticking or knocking while your check engine light is on.
You should also stop driving or take your car to a mechanic if the check engine light is illuminated in conjunction with low oil pressure or high engine temperature.
If you notice your car driving differently, such as slow acceleration, rough idle, or hesitation, make sure to contact your mechanic immediately.
Check Engine Light Troubleshooting
If you see your check engine light come on, what should you do? Depending on your level of comfort and experience with cars, the answer will vary.
For about $30, you can pick up a code reader at an auto parts store if you're comfortable doing the work yourself.
It only takes a few minutes to plug it in and read the code, then refer to a guide for your make and model to figure out what it means.
If you own a code reader, you can turn off the check engine light. Performing this procedure is only advised if you're confident there's no problem with the vehicle itself and that the error code returned did not specify the problem.
You should take your car to the shop if it throws a serious code or if the check engine light comes back after clearing the code.
Can I Drive With A Check Engine Light On?
Make sure you pay close attention to the performance of your vehicle. Are there any strange sounds you hear?
Has it stopped and surged lately, or is it still driving smoothly? Despite the check engine light being on, you should be able to drive your vehicle to a safe location if you don't notice anything unusual.
Nevertheless, you should proceed cautiously and get the issue diagnosed and repaired as soon as possible to avoid further damage.
Stop driving as soon as possible if you notice something amiss with your vehicle's performance or if other dashboard lights turn on suddenly.
Keep your speed slow and avoid shifting gears or accelerating quickly. Once you are safe to turn off your vehicle, continue traveling at this slow, steady pace.
The Bottom Line
When the engine has a problem, the check engine light illuminates. Depending on the problem, it can be an electrical issue, a problem with the engine, a problem with the fluid level, or a problem with the car's emissions system.
Check engine lights are often caused by simple things like forgetting to tighten your gas cap. This is the most common cause of check engine lights.
Twist the gas cap until you hear a clicking sound if you think this is the cause of your check engine light.